Joe Rogan Sceptical of Elon Musk's Actual Power Amidst "9%" Twitter Deal
Published 04/09/2022, 3:05 PM EDT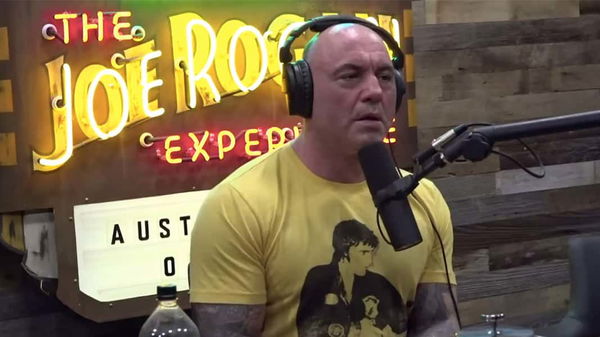 The prominent voice of UFC and veteran comedian, Joe Rogan, enjoys a special friendship with billionaire Elon Musk. Through his famous podcast show, Joe Rogan's Experience, the 54-year-old managed to build a special friendship with the Tesla owner. The duo was first together seen on the show back in 2018 (episode number #1688) and since he has made one more appearance. Much like Musk, even Rogan is a strong advocate of freedom of speech as the latest development on Twitter baffled the podcast host.
ADVERTISEMENT
Article continues below this ad
Musk recently made a surprising move by purchasing a massive $3 billion worth of shares, making him a 9.2% stakeholder. As per a report by CNN, this makes him the biggest external stakeholder of the platform, which also qualifies him a seat as a board member. Rogan wondered how much power would it grant the billionaire, who had been a vocal critic of the platform?
ADVERTISEMENT
Article continues below this ad
" If he's actually listened to because I don't know how much power a person who owns 9% has over a company. Yeah right, he is the biggest stakeholder, shareholder, but if he did, they have to listen to him, though?" "You know what I am saying, do they have to listen to him though, in terms of like whether they wanna ban people? Whether they want to have an edit button? Whether or not they want to apply the principles of the first amendment to something like Twitter."
Joe Rogan is quite excited about Twitter receiving an edit button
In the recent podcast, Joe Rogan talked about the addition of the edit button and how it came to be. Musk originally hosted an elaborate poll on his account, demanding users to share their thoughts about it. The end result of the poll saw fans overwhelmingly vote for its inclusion. As of now, users cannot alter their tweets once they are posted on the website.
ADVERTISEMENT
Article continues below this ad
Rogan shared his thoughts about the matter, and he praised the billionaire for playing a pivotal role in revamping the platform.
Watch This Story: UFC 273 Weigh-in Face-Off Highlights
He said," Elon is a f***ing wizard, man. I'm really interested to see what he does with Twitter because he bought 9 percent of it."
ADVERTISEMENT
Article continues below this ad
He continued, "I'm interested to see because I hear they're going to put an edit button now. Because that was one of the things that he suggested, and he made a poll–Do you think Twitter should have an edit button?"
What do you think about Elon Musk's massive move to change Twitter?