Joe Rogan Shares Personal Recommendation That Improved His Perspective
Published 05/16/2022, 5:07 AM EDT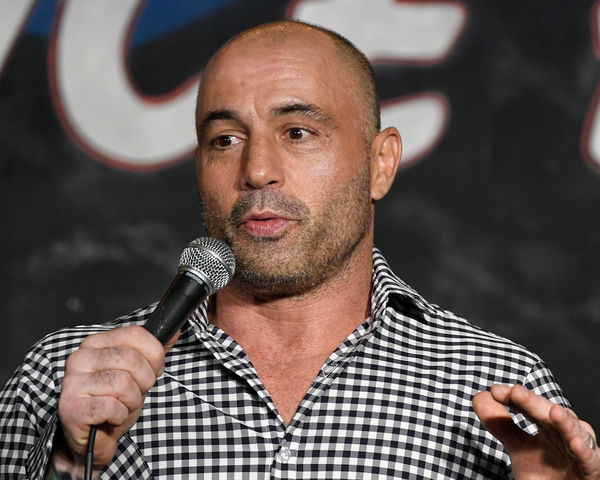 Joe Rogan always wants to know more about things. Likewise, he invites guests from different fields to his show and exchanges knowledge with them. Another source of knowledge the UFC color commentator has is from books.
The former Fear Factor host recently recommended a book to his massive 15 million Instagram followers. Rogan offered the book to have 'very powerful and interesting thoughts' in it.
ADVERTISEMENT
Article continues below this ad
Rogan, in an elongated caption, wrote, "I'm a work in progress. I'm sure I will always be. Being a human is a weird thing; we are a complicated compilation of thoughts and feelings carried around by a body that requires constant maintenance and attention just to have enough energy to do the things we enjoy."
 

View this post on Instagram

 
Rogan also shared, "One of the things that I've found that improves my perspective is reading about how other interesting people approach this weirdness."
Thereafter, he praised New York Times bestseller author, Ryan Holiday, for his book "The Obstacle Is The Way."
"I feel like it's one I'm going to go over often. There's some great stuff in here," concluded Rogan.
This 2014 book was the third book of the author, Ryan Holiday. The book talks about many greats who used 'perception, action and will' to conquer through pain.
Joe Rogan believes Game of Thrones show is better than the books
One of the things Rogan has occasionally talked about on his podcast is how much he liked the Game of Thrones show. However, he has a different opinion about the people who suggest that Game of Thrones books were better than the show.
ADVERTISEMENT
Article continues below this ad
In a comedy gig, Rogan had a few words to say to people who believe the books to be better than the HBO show.
"No, it's not. It's never better to not see something. You f***. I know what you are doing; you just want me to know you read the book."
Though Rogan offered to like the show more than the books, he certainly didn't like the finale of the show. Likewise, he expressed his views about the finale of Game of Thrones on his podcast.
ADVERTISEMENT
Article continues below this ad
WATCH THIS STORY – Everything You Need To Know About Conor McGregor's New 36 Million Toy
Have you read the book Joe Rogan recommended? Let us know in the comments section.