Joe Rogan States Who His Favorite Personality Is on 'Hotboxin' With Mike Tyson'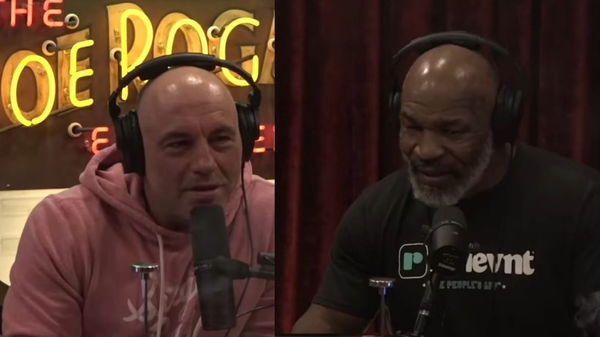 Of all the people that Joe Rogan idolizes, it looks like Elon Musk is definitely on top of the list. The UFC color commentator can't seem to stop talking about the Space X billionaire. It appears the interests of Musk seem to almost perfectly coincide with Rogan's through a probabilistic play. The 54-year-old JRE host was ecstatic after the news reached him that Elon Musk had bought Twitter. 
In an appearance for the Hotboxin' with Mike Tyson podcast, the co-host asked Rogan about his favorite personalities. The UFC commentator proceeded to say what was coming from a mile away.
ADVERTISEMENT
Article continues below this ad
Talking about his awe and respect for the Tesla billionaire, Joe Rogan elaborated, "Elon Musk is one of them. Elon Musk is a really nice guy. He's like a genuine, really nice guy who's trying to do the right thing. He's a really nice guy." 
"He's very unassuming, like for the smartest f****** guy in the world. He's like really easy to talk to. And he's interesting to talk to because like he's got solutions for sh** and he's trying to do them."
He further added, "Like he's trying to implement solutions for electric cars and tunnels under cities to alleviate traffic and putting people on mars and all this wild sh**. And you're like, jeez, we're kind of lucky to have a dude like that around. He's got all these wild ideas."
Joe Rogan and Elon Musk: A series of iconic podcasts
ADVERTISEMENT
Article continues below this ad
Not that they won't be doing another podcast again, given how much Rogan respects and is always ready to entertain Musk's ideas. After all, as Musk has made three appearances on the famed JRE, it's safe to say that he's coming back for more.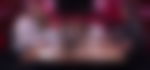 The Space X and Tesla billionaire had one of his most controversial moments on the JRE. After he smoked cannabis on the show with Joe Rogan, Tesla's shares plummeted, which was the most that the company went down during his ownership of it. 
ADVERTISEMENT
Article continues below this ad
WATCH THIS STORY – Tyson Fury, Kamaru Usman, Dana White, And Others React To Mike Tyson Battering A Drunk Fan On A Flight
However, the shares recovered after widespread divided opinions. Musk is clearly not tired of talking to a personality like Joe Rogan, despite everything that has happened over the first few months of 2022. Do you think Musk will appear on the Joe Rogan Experience again?
Edited By: Reubyn Coutinho