Joe Rogan vs. Logan Paul Net Worth Comparison 2022: Which Podcast Host Is Richer? Revenue, Salary, Purse & Endorsements
Published 05/26/2022, 3:00 PM EDT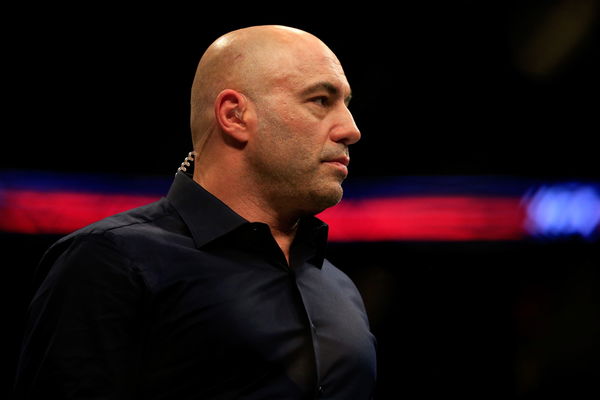 Over the course of past years, Logan Paul has made great strides in his career. Paul now owns a mega-successful podcast show, IMPAULSIVE. Along with Paul, Joe Rogan also hosts a podcast, The Joe Rogan Experience, which is amongst the most popular in the world.
Both podcast hosts have gone through a serious shift over the years and have finally built a stable base with their audio/visual talk shows.
ADVERTISEMENT
Article continues below this ad
While Rogan has built his podcast over the course of the past decade and transformed it into the biggest show. On the flip side, Logan Paul started his talk show back in 2018 and has been hosting it on a routine basis. Paul has also found his other passion for combat sports and professional wrestling.
What is Joe Rogan's salary?
Rogan is still employed at UFC and pulls in salary from the promotion, apart from his podcast show and life as a comedian. His massive podcast show allows him to rake in over $100k per episode on top of a $100 million deal with Spotify.
According to a report by wayofmartialarts, Rogan pulls in around $50k per UFC event, which grants him half a million in revenue each year. It would be fair to say that Rogan is easily making millions of dollars each year, making him one of the wealthiest men in the UFC.
How much does Logan Paul earn per fight?
Logan paul's rather small career as a professional boxer has only allowed him to fight on a few occasions. With a boxing record of a total of 2 fights and no wins to his name. Paul has only stepped up to face KSI and Floyd Mayweather. It is unknown how much he made in the two outings against fellow YouTuber, KSI, but his exhibition match against Floyd Mayweather should have produced a staggering amount of pay.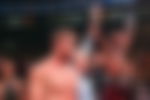 According to a report by the sun, Paul was all set to make 7 figures in revenue, as the bout pulled in a ton of revenue. While Floyd Mayweather pocketed a massive chunk of the income, Paul reportedly earned around $20 million.
Expensive Items owned by Joe Rogan and Logan Paul
Both Logan Paul and Joe Rogan love to live an extravagant lifestyle in their own unique ways. While Rogan enjoys spending his wealth of income on hunting trips, comedy tours, vacations, and more. Paul loves to splurge big sums on his pokemon collection and video game collection.
Multi-millionaire, Joe Rogan currently owns a $14 million mansion and a slew of luxury cars that include, a Porsche 911 GT RS, 1965 Corvet Stingray, Tesla Model S, Ford Mustang, along with BMW M3, MK4 Toyota Supra, and Ford Bronco.
As per a report by gussinessworldrecords, Paul has managed to ingrain his name in the record books by trading the most expensive pokemon card in the world. The valuation of the coveted PSA Grade 10 Pikachu saw him earn $4,5 million.
Apart from that, Paul also owns a fully customized school bus, golden veneer, luxurious limited edition platinum Rolex, Mercedes Benz SUV, and a $6.5 million mansion.
Joe Rogan vs Logan Paul: Net worth growth over the years
ADVERTISEMENT
Article continues below this ad
Rogan's net worth has only exploded in recent times after signing an exclusive podcast deal with Spotify. Prior to this Rogan operated his show out of his own pocket and relied on the revenue he made as UFC color commentator and comedian. On the other hand, Logan Paul still leads his life as a YouTuber, which helps him pull the majority of his revenue. Here's how their respective net worth fared over the years.
| | | |
| --- | --- | --- |
| |     Joe Rogan's net worth | Logan Paul's net worth |
| 2017-2018 | 25 million | 12.5 million |
| 2018-2019 | 74 million | 14.5 million |
| 2019-2020 | 80 million | 25 million |
| 2020-2021 | 85 million | 25 million |
| 2021-2022 | 98 million | 35 million |
| Total | 100 million | 35 million |
It is quite evident that Joe Rogan is the leading the number's game both in terms of revenue and net worth. His podcast show pulls in over 100 million listeners while Logan Paul struggles to cross the multi-million mark.
ADVERTISEMENT
Article continues below this ad
Watch this story: Joe Rogan Experience Episodes with Most Views Featuring Elon Musk, Alex Jones, and More
What do you think about the two podcast shows? Which one do you prefer and why? Leave your thoughts in the comments below.