Joe Rogan's "Disturbing" Video of a Praying Mantis Eating a Wasp ALIVE Goes Viral
Published 06/07/2022, 7:30 AM EDT

Follow Us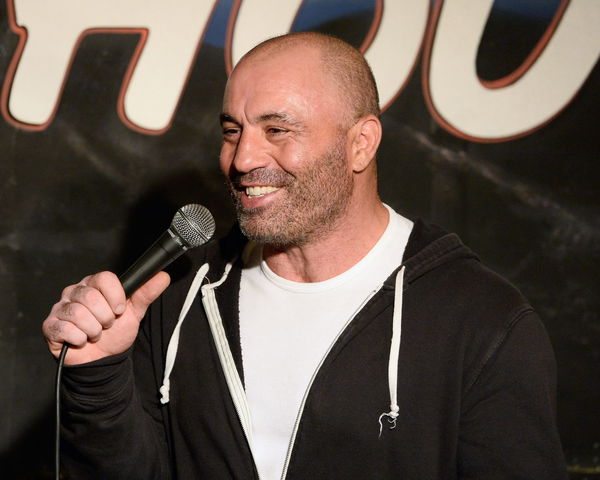 One of the most followed names in MMA is Joe Rogan. Because of his podcast and commentary, Rogan enjoys a lot of popularity among MMA fans and even fans from different walks of life. Even on his Instagram, a lot of people react to his posts. In a similar instance, Rogan posted a video of a mantis eating a wasp to which several fans reacted.
 

View this post on Instagram

 
ADVERTISEMENT
Article continues below this ad
On his Instagram, Rogan uploaded the video and captioned it, saying, "Out of all the cruelty in nature, the completely detached way a praying mantis eats a wasp might be one of the most disturbing. We're so lucky those fu****s aren't dog sized, because they would definitely be eating us too."
Many fighters and fans had interesting reactions to this post by Rogan. Ash Dykes commented on the post saying, "Oh damn! Being eaten alive and not being able to do shit! 😬"
UFC fighter Bea Malecki said, "Damn 😬😬"
Jalin Turner, who competes in the lightweight division of the UFC, commented using, "😂😂😂" emojis.
One FC fighter and grappling specialist, Garry Tonon, said, "Cruelty? Homie just wanted to eat some a**"
Actor, Scott Eastwood, son of Hollowood Legend, Clint Eastwood said, "Wow. Nature don't give a f**k"
MMA journalist Brett Okamoto gave a one-word answer and said, 'Nobody'
armand0209 commented, "Herb dean fault"
Just like how Rogan is fascinated by this, the veteran UFC commentator seems to be an avid fan of nature and the animals who reside in it. He was also seen speaking about the same.
Joe Rogan and his fascination with Wolves
Along with being a fan or Martial Arts, Joe Rogan also seems to be a fan of Wolves. On one of the episodes of his podcasts, Rogan spoke about his love for Wolves.
ADVERTISEMENT
Article continues below this ad
The veteran UFC color commentator says that wolves fascinate him. They are the most interesting animal in the wild for Rogan. He speaks about having a lot of coyotes in the area, which are basically little wolves.
Real wolves, like the wolves in Yellowstone and in the north-west area in the United States, are some of the most majestic animals, according to Rogan. The fact that these wolves operate together in packs is what makes them so majestic, according to him.
ADVERTISEMENT
Article continues below this ad
Watch This Story: When Was The Last Time UFC Had An Event In Singapore? 
It is always interesting to see Joe Rogan's interest in nature and hear him talk about it. Comment down below and lest us know what you think about this.