Joe Rogan's Worst Fears About Will Smith's Slap on Chris Rock Comes True Amidst His Friend Dave Chappelle's Assault
Published 05/04/2022, 4:00 PM EDT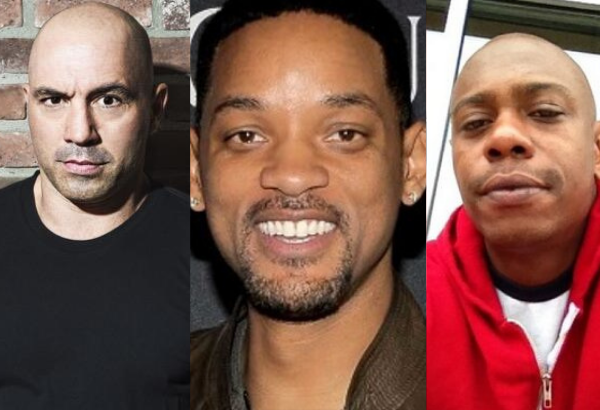 The ill-fated incident that took place at the Academy Awards 2022 died down recently but was brought to the forefront again by a strange incident. Recently, popular comedian, Dave Chappelle, found himself facing an attacker, who tackled him to the ground during a stage show in Los Angeles. The veteran comedian was delivering a special performance for the OTT platform's series, 'Netflix is a Joke'.
ADVERTISEMENT
Article continues below this ad
The incident definitely left Chappelle shocked, while certain reports even claimed that the attacker was armed. Nevertheless, fans have been drawing parallels with Will Smith-Chris Rock's altercation, and believe that it could have paved the way for this incident. UFC Icon Joe Rogan firmly believes this incident won't be a one-off.
ADVERTISEMENT
Article continues below this ad
Joe Rogan pulled off a Mystic Mac moment, much like Conor McGregor
The veteran comedian predicted similar attacks following the incident that occurred during Oscars 2022. During his conversation with the retired mixed martial artist, Josh Barnett, in the podcast episode #1797. The duo shed light on the incident and how it will inspire more people to do the same.
He stated," You can't just go and smack a man in the face in front of the world and go about business as usual. First of all, It sets up a terrible precedent, in so many different ways. It is a terrible precedent for comedy clubs like people are going to decide they are gonna go on the stage and smack the comedians now."
Josh Barrett joked about the fans daring to jump someone like Rogan. However, the UFC Icon fears that things are only going to become worse from this point onwards. He continued," I don't necessarily think people are going to change their behavior, but dumb people might. But also it's like what are we saying as a society."
"When the people that we look up to, for whatever reason for good or for bad. We look up to actors and the academy awards is supposed to be them in their most regal, their most regal outfits, their best behavior. And to drop down to violence, for something so innocuous as a GI Jane joke. This is a nonsense scene, where you are allowed to just smack someone."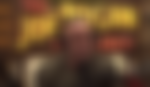 ADVERTISEMENT
Article continues below this ad
The veteran commentator also took aim at the academy awards for allowing the Hollywood star to not only accept the award but also deliver a speech. The infamous incident that took place at such a prestigious award show baffled the veteran comedian.
He said," It was like a rare instance, where someone is so enormously famous and successful like Will Smith. That they not only just allowed him to win the academy award, but also go up and accept and give a speech after he assaulted a small comedian."
Watch this story: UFC 274, Date, Time Tickets, Venue and Live Stream
ADVERTISEMENT
Article continues below this ad
Thankfully, no harm came to Dave Chappelle, as he walked away without sustaining any injuries. Rogan predicted that a similar incident could occur again, and it could put everyone in the comedy ecosystem at risk. Rogan predicted more such incidents would take place in the foreseeable future, and he was right.
What precautions need to be taken to avoid such incidents? Share your thoughts below.