Jon Anik Approves of Dustin Poirier Tattoo Bet
Published 10/31/2020, 7:12 AM EDT
By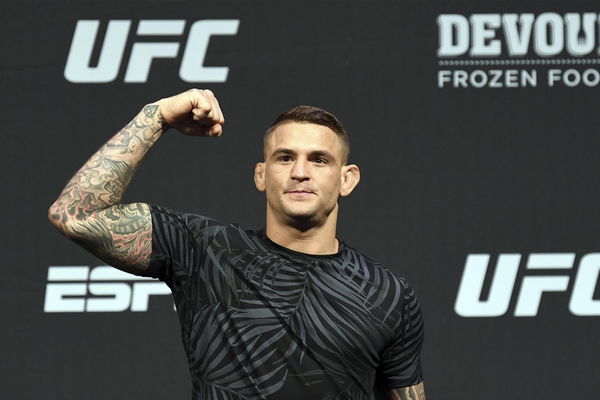 Dustin Poirier and Jon Anik are no strangers to tattoo bets. Anik recently replied to a Dustin Poirier tweet showcasing the former interim lightweight champion's teammate getting the win at a Bellator event. The popular UFC presenter has got 'inked' before after a bet with UFC superstar Nate Diaz. 
'The Diamond' trains at American Top Team in Coconut Creek in Florida. Following his teammate Sabah Homasi's KO win at the recent Bellator 250 event, Dustin tweeted, "We had a bet going fight week that if he did this we'd all get a tattoo… tattoo incoming (Mike Brown)."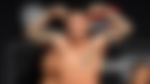 ADVERTISEMENT
Article continues below this ad
Jon Anik was quick to approve of the outcome replying, "I like tattoo bets."
Sabah Homasi pulled off a spectacular knockout victory at Bellator 250. He landed a vicious flying knee to drop his opponent to the canvas before finishing the fight with ground and pound and got 'The Diamond' to live up to his bet.
Dustin Poirier is definitely a fan of body art. The lightweight contender has over 27 tattoos himself on his body, including his iconic tiger stripes on his chest.
'The Diamond' got his first "street tat" when he was 14, and then got a bunch more till his mother took him to a professional parlor for safely.
Jon Anik's tattoo bet with Nate Diaz
Ahead of UFC 196, Jon Anik bet his co-host Kenny Florian that he would get a 209 tattoo if Nate Diaz defeated Conor McGregor. Nate Diaz shocked the world by submitting Conor in the second round.
Nate Diaz called out Anik in the post-fight press conference. He told the media, "Jon Anik better get a [expletive] 209 tattoo or I'm going to whoop his little a**."
ADVERTISEMENT
Article continues below this ad
The number 209 is the area code of Stockton, California, the home of the Diaz brothers. Jon Anik would make good on his bet and uploaded a picture of his new 209 tattoo on Instagram.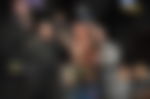 Dustin Poirier is now looking ahead to his return to the octagon. A fight with Conor McGregor has been offered. While 'The Notorious' has not signed the contract as of yet, the fight seems close to being finalized.
ADVERTISEMENT
Article continues below this ad
With the supposed retirement of Khabib Nurmagomedov, the entire division is eager to be the next UFC lightweight champion, including Dustin Poirier. Will there be any more tattoo bets in the offing en route to Poirier's quest to the belt?
Also Read : "Conor Hasn't Signed" – Dana White Gives an Update on Conor McGregor vs Dustin Poirier