Jon Jones Details Why 'Giving Back to Community' is So Important
Published 12/28/2020, 4:30 AM EST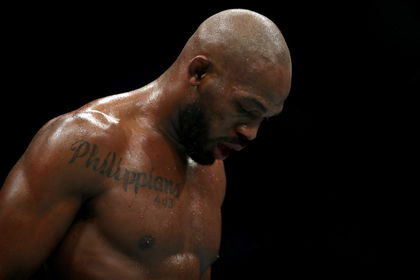 ---
---
Jon Jones is off to do some social work as of late with his charity scheme called CARE project. He gave out $25,000 to shoppers in Albuquerque.
ADVERTISEMENT
Article continues below this ad
The former UFC light-heavyweight champion revealed how grateful he is to have the chance to be involved in such a virtue. He along with his CARE project gave out 50 gift vouchers of $500 each for the shoppers in this festive season.
Jones has had a troubled past that has cast a shadow on his astounding accomplishments within the cage. But, he is looking to make up for those times by creating a better future for himself and those around him.
ADVERTISEMENT
Article continues below this ad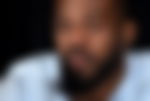 "It was so worth it, it was just so rewarding to see the eyes of some of these parents, some of the kids, man. I felt like we gave a lot of families, just a break," said Jones.
"I am learning a lot about being a champion and what I have come to realize is that winning world championships, it really only helps myself and my family, but giving back to the community, uplifting the people around you and just sharing everything you have, that truly is what being a champion is about. It just feels like a lot more you know, and I am just grateful. I am so grateful," added the former champion.
Jon Jones will fight at heavyweight next
ADVERTISEMENT
Article continues below this ad
Jones relinquished his light-heavyweight title as he is getting ready for a move up to heavyweight. The former champion is on a search for new motivations. A move to the heavyweights gives him just that.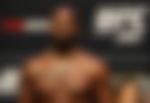 Stipe Miocic or Francis Ngannou should be his potential opponents when he eventually makes his debut at the higher weight class. It will be fascinating to see "Bones" in a new division.
ADVERTISEMENT
Article continues below this ad
Fans will be keen on seeing if he can translate his dominance to another division and claim a second UFC belt.