Jon Jones Shares Shocking Pay-Per-View Statistics: Does He Deserve a Higher Pay Against Francis Ngannou?
Published 04/12/2021, 1:42 AM EDT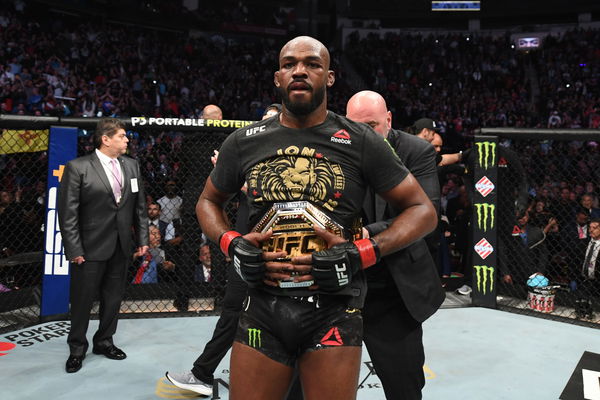 ---
---
Jon Jones took to social media and shared a rather jaw-dropping statistic that backed his claim to higher pay. 'Bones' has been battling with the UFC as of late regarding a major increase in pay to fight Francis Ngannou. However, the negotiations haven't been going particularly well given the way things are playing out over social media.
ADVERTISEMENT
Article continues below this ad
Jon Jones doubled down on his claim that he deserves a heftier pay-check by backing up his pay-per-view buy rate numbers. Jones has been a champion in the organization since 2011 and has accrued plenty of pay-per-view points and checks over the years. Moreover, his recent tweet puts into perspective the kind of weight 'Bones' has shouldered for the company as a champion.
ADVERTISEMENT
Article continues below this ad
Jon Jones: All in or nothing
The former light heavyweight champion relinquished his title last year in order to fully commit to a move-up to heavyweight. Fights fans expected Jones to already have a marquee fight booked by now. However, given the way he disputed with the UFC in 2020 as well, it's no surprise things are being held up.
'Bones' Jones believes that fighting a dangerous foe like Francis Ngannou certainly warrants a massive bump in his monetary takeaway from the bout. While it's hard to argue that from being the truth, the UFC's position is that Jones isn't a huge pay-per-view star. However, Jones' recent post does a good job of stifling that notion into the ground.
ADVERTISEMENT
Article continues below this ad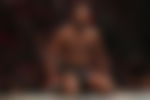 Jon Jones has faced the who's-who of the MMA world, and his resume speaks volumes for itself. He went through a murderous row of champions on his way to becoming the consensus GOAT in the sport of MMA. Capturing a second title from the sitting heavyweight champion would be nothing short of exemplary.
Now that Jones has bulked up to nearly 250 pounds, it virtually closes the door on a career in the light heavyweight division. He has spent the last few months properly putting on the size to face Ngannou and capture gold. Despite the current climate of the negotiations, there is an overarching belief that both parties will eventually come to an agreement.
ADVERTISEMENT
Article continues below this ad