Jordan Burroughs on Joe Rogan Podcast Says He Will Not Enter MMA Despite Destroying in Exhibition
Published 01/09/2021, 10:12 AM EST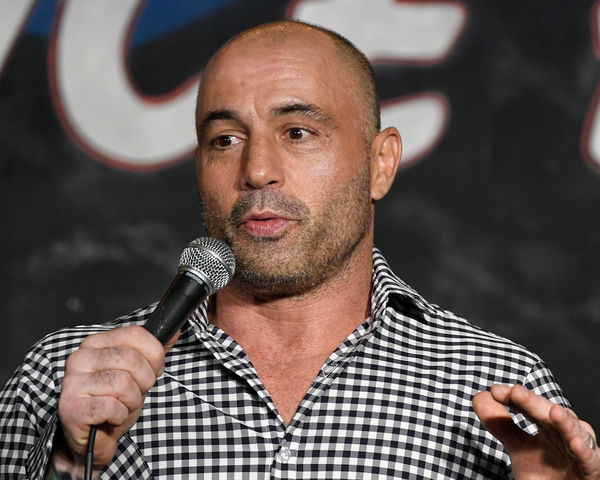 ---
---
Former Olympic gold-medalist wrestler Jordan Burroughs recently appeared on an episode of the famous podcast JRE. Among many things discussed, Rogan was particularly curious to know why Burroughs didn't consider MMA as an option in his career.
ADVERTISEMENT
Article continues below this ad
Many former wrestlers like Yoel Romero, Daniel Cormier, Ben Askren, and more have successfully transformed into MMA stars over the years. Burroughs, a 6-time world-cup champion, has never stepped foot in an MMA bout. It would have been interesting to see how a wrestler of his stature would have transitioned into the sport of mixed martial art.
ADVERTISEMENT
Article continues below this ad
Burroughs told Joe Rogan that he had wanted to transition into MMA, but didn't do it because of his wife's intervention.
"We had a lot of our guys transitioning in Henry Cejudo and Askren and Daniel Cormier, and so I really thought about it. I was like, Okay, I'm gonna wrestling the Olympics in London 2012 when the gold and then I'm gonna make the transition to MMA. I'll be 25 years old, I have plenty of time.
"And then I met Lauren, and she's like, Listen, you're doing well in the sport. Stay here, you're comfortable. This is different. It's a different sport, MMA in comparison to wrestling, but it's a good thing," said Burroughs.
"I think about going to MMA until I see a guy like platinum, Mike Perry, get his whole thing split nose crooked. I'm like, I'm good. It's like in wrestling, you lose, you get taken down, pushed out, you get pinned. In fighting, you lose, you get something broken, choked out, tap, you know, it's unconscious.
"It's a very, very different sport wrestling, it's much as you score as many points as possible with doing the least damage as possible. In MMA, I feel like it's different," added Burroughs.
Jordan Burroughs competed against Ben Askren last year in a wrestling match
Burroughs fought ex-UFC star, Ben Askren, last year before the latter's fight against Jorge Masvidal. Askren, one of the most decorated wrestlers to compete in MMA, was completely outclassed by Burroughs and didn't even win a single point.
ADVERTISEMENT
Article continues below this ad
One can only imagine how dangerous such wrestling prowess would have been in MMA, had Burroughs decided to compete in MMA, eventually.
What do you make of Burroughs's reasoning for not joining MMA? Was he right in his decision?
ADVERTISEMENT
Article continues below this ad