Jorge Masvidal and Nate Diaz: History of Rivalry
Published 04/23/2021, 11:24 AM EDT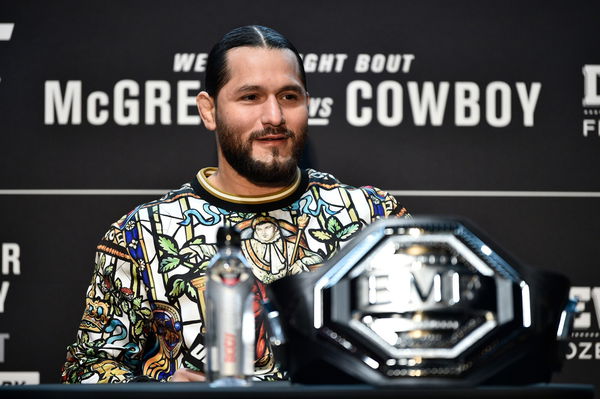 The UFC BMF belt was an unprecedented phenomenon in the promotion. It wasn't the first time that the UFC was trying out something new, but it was surely the biggest.
Jorge Masvidal and Nate Diaz were going to fight for the BMF belt in the main event of UFC 244 in front of a sold-out Madison Square Garden.
However, the road to this fight was almost impossible to fathom. Diaz had called Masvidal out after his win over Anthony Pettis at UFC 241.
ADVERTISEMENT
Article continues below this ad
The call-out came completely out of the blue, and people had just assumed that Diaz would call for a trilogy fight with Conor McGregor. However, 'The West Coast Gangster' doesn't do things like your average Joe.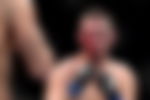 The call-out was received with a lot of traction, and Dana White also liked that fight. In the post-fight press conference, he agreed that everyone would want to see that fight.
Diaz's callout showed a lot of respect to Masvidal, and it was another opportunity for him to capitalize on his growing popularity. However, Masvidal wasn't supposed to be in that place.
He was floating around in the qualms of mediocrity in 2016. A journeyman who just couldn't take the next step, he was 29-11 after a good career. It would have been a satisfactory life for everyone, but Masvidal wasn't going to settle for it.
He turned his life around and started winning fights decisively. He won 3 fights in a row, culminating in his impressive win over Donald Cerrone via knockout. Masvidal lost his next 2, but they were close fights. Nevertheless, the best year of his life was yet to come.
Jorge Masvidal and his rise to UFC superstardom
The American's stock was sky high at this point, and he beat Darren Till via knockout, an upset that no one had expected. He went one better in his next fight after he knocked out former Olympian and Bellator welterweight champion Ben Askren in 5 seconds. It was the fastest knockout in the history of the UFC.
This got to Diaz, and he called Masvidal out. The fight was announced, and the UFC introduced the BMF belt. There was mutual respect between the two fighters, and trash-talk was surprisingly sparse. However, they still managed to sell out the arena and earned the UFC more than $6.5 million in gate value.
ADVERTISEMENT
Article continues below this ad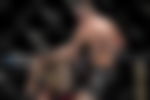 The fight lived up to the expectations of everyone. It was a brawl and went on till 3 rounds. However, a doctor decided that Diaz wasn't fit enough to continue, and hence the fight was stopped.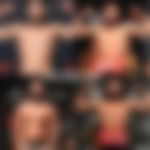 ADVERTISEMENT
Article continues below this ad
Both Diaz and Masvidal opposed this decision and called for a rematch, but that fight hasn't materialized yet. However, one would be in the wrong to rule this fight out in the future.
Do you think Nate Diaz can beat Jorge Masvidal?