Jorge Masvidal Voices His Support for Donald Trump at a Rally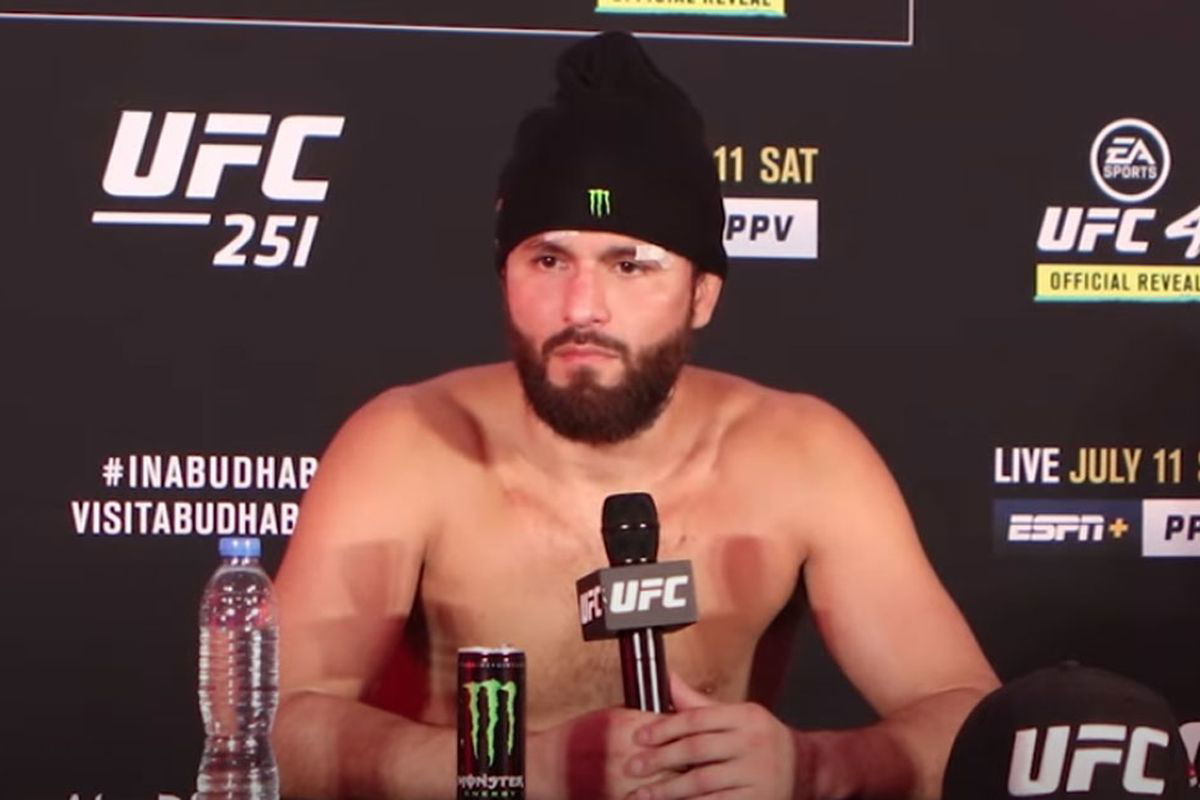 Jorge Masvidal is one of the most well-known fighters in the UFC. Masvidal had a stellar 2019 that started with a knockout win over Darren Till, followed by a record-breaking knockout over Ben Askren and winning the BMF title fight against Nate Diaz by the end of the year. 
Since then, Masvidal has become one of the most in-demand athletes in the UFC. 'Gamebred' has since been seen everywhere from podcasts to shows to the cover of UFC 4. Therefore, it was no surprise when it was announced that he would join Donald Trump Jr. on a tour bus across Miami.   
Jorge Masvidal gives his thoughts on the upcoming elections
'Gamebred' recently addressed a gathering of people before Donald Trump Jr. He said, "Since I was about knee-high, I've been hearing about the horrors of communism and socialism. We either re-elect President Trump and keep America great again, or we elect Joe Biden and the radical left take us down the slippery slopes of socialism and misery."
So here's a clip from that Florida campaign event for Donald Trump featuring Jorge Masvidal. pic.twitter.com/l4Q6HUW8n9

— Medium Nog (@MediumNog) October 12, 2020
It is well known that Jorge Masvidal's parents are Cuban. However, to seek a better life, his father escaped Cuba and migrated to America. "Gamebred' was born and raised in Miami, where he is now a prominent figure. 
It was recently announced that Masvidal would take a campaign bus along with Donald Trump Jr. across South Florida. This is a part of the "Fighters Against Socialism" initiative by the President. The aforementioned areas are densely populated with Hispanics such as Masvidal himself. Having Jorge on board will help persuade the Hispanics in the said region to vote for the current president for a second term.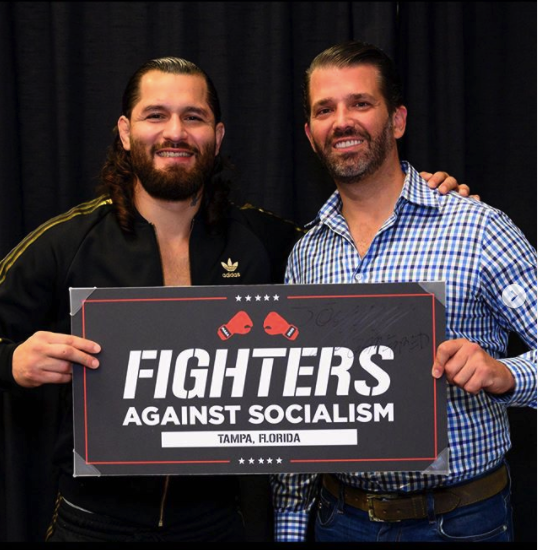 In a comical turn of events, Colby Covington's friend turned bitter rival is now helping in the re-election campaign of Trump. It's no secret that Colby is a hardcore supporter of the current President and is definitely in his good books.
The self-proclaimed 'Donald Trump's favorite fighter' might have found it hard to digest that his arch-rival is now a part of the re-election campaign. 
It's rumored that the two men are scheduled to fight before the end of this year.
Continue the conversation on the app, join other MMA fans on MMA Fans App