"Jose Aldo Didn't Go Out There and Fight Jose Aldo's Fight" – Justin Gaethje Says Jose Aldo Made a Mistake Against Conor McGregor
Published 10/14/2021, 8:53 AM EDT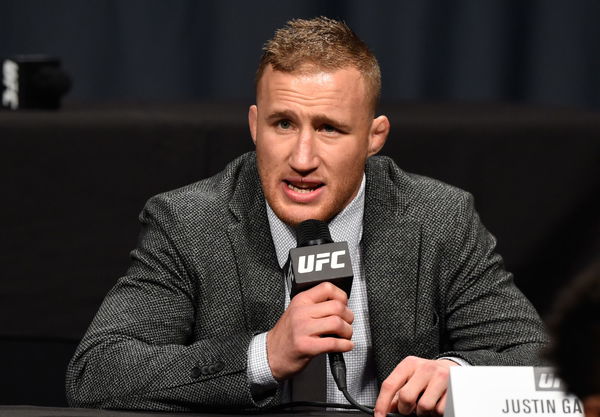 ---
---
The buildup to the long-awaited fight between Jose Aldo and Conor McGregor was a spectacle. McGregor beat Aldo in the first round to claim the UFC featherweight title.
ADVERTISEMENT
Article continues below this ad
Throughout the buildup, Conor kept taking digs at Aldo and threw him off his game. If UFC lightweight Justin Gaethje is to be believed, that is what exactly happened.
Gaethje recently appeared on the UFC Unfiltered podcast, and when asked if fighters try to get into other fighters' heads to throw them off their game, Gaethje said, "Yeah, 100 percent. 90 percent mental, 10 percent physical. I mean Conor McGregor, some of his success was his ability to make people fight certain fights. Jose Aldo didn't go out there and fight Jose Aldo's fight. He was emotional, and if you are fighting emotionally, you will not win, you know, you will not be your best."
ADVERTISEMENT
Article continues below this ad
Conor had gotten into Aldo's head, and that showed when the two fighters met. Conor and Aldo went face-to-face at UFC 194, and 'The Notorious' knocked out Aldo thirteen seconds into the first round. It is the fastest knockout in a title bout in UFC history.
Gaethje will enter the octagon for the first time since his loss to Khabib Nurmagomedov. 'The Highlight' will go up against the former Bellator lightweight champion, Michael Chandler.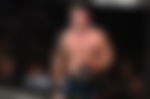 Justin Gaethje prepares for Michael Chandler
In the lead-up to the Gaethje-Chandler fight, both fighters have said a few things. Chandler, in an interview, said that he would go after Gaethje and get in his face.
Michael, in the interview, said, "I'm going to come forward, I'm going to get in (Gaethje's) face, I'm going to take the center of the octagon. I'm ready for violence, I'm ready for bloodshed, and I'm ready for action to give the fans at home a phenomenal show." He also said that he wouldn't be taking a step back and said Justin would be the one to do so.
ADVERTISEMENT
Article continues below this ad
Replying to the claim made by Chandler, Gaethje, in an interview with ESPN MMA, said, "He is (Chandler) not going to be taking a step backward, he'll be shooting for the, and it'll be early so that we can guarantee."
Watch This Story
Justin and Michael are coming off losses in their previous fights with Khabib Nurmagomedov and Charles Oliveira. They would be desperate to get a W in this fight, which will only make it interesting. Fans will definitely tune in for the contest, as it is bound to be an interesting one. The win for any of the two might put them back in the title picture.
ADVERTISEMENT
Article continues below this ad
Do you think Conor got into Aldo's head? Will the claims by Chandler get into Gaethje's head? Let us know in the comments!
WATCH THIS STORY – Best UFC Finishes From September 2021: Robbie Lawler, Paddy Pimblett, and More