"Judge Handling the Case Must Be Douglas Crosby" – UFC Fans React to Conor McGregor's Audacious Act After Just Getting Artem Lobov Verdict
Published 12/25/2022, 9:35 AM EST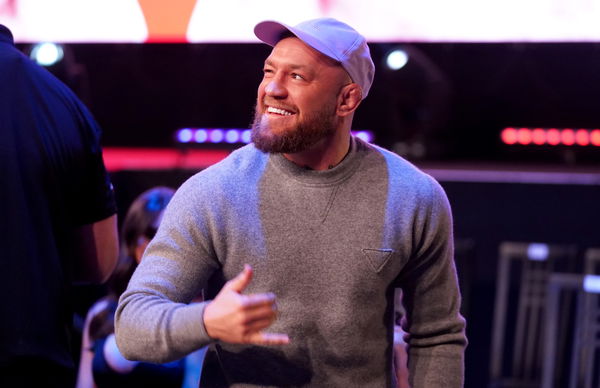 The Conor McGregor–Artem Lobov feud has taken the center stage among the UFC community. Even though it is an off-court happening, the fans are constantly on the lookout for its development. McGregor and Lobov were long-term friends and teammates until the latter decided to sue the Irishman over his whiskey brand. Lobov maintains that Proper Twelve was his brainchild that grew to become this mammoth of a brand it is today. And now, he seeks his "proper" 5% share of the brand's total sales revenue, which stands at a staggering $600 million.
Over the course of the court battles, 'The Notorious' has made a number of snide comments against his former teammate. He even began to refer to Artem Lobov as a "rat," which brought in another lawsuit for him. However, this defamation case has ruled against the Russian fighter and this news has caused quite a stir among the fans.
ADVERTISEMENT
Article continues below this ad
Fans are in splits over the court's decision
Following the second lawsuit against Conor McGregor, it appeared that Artem Lobov is not leaving any stones behind to get his alleged due and taking no disrespect as well. However, the judge's decision on this defamation case is finally out, and 'The Notorious' happens to be the one to have the final laugh after all.
 

View this post on Instagram

 
The decision by the court to dismiss Lobov's lawsuit against McGregor for labeling him a "rat" elicited a number of reactions from MMA fans.
Check out how the fans reacted to the news:
"The double champ does what the f*ck he wants"
"Free speech mate"
"Judge knows artem is a rat"
"Is even on the newspaper!!!!! 😂😂😂"
"This the funniest sh*t ever"
"Judge handling the case must be Douglas Crosby"
"Artem is a ra-at na, na, na, na hey!"
The fans seem to be having a good laugh out of this decision by the court. And it goes without saying that Conor McGregor must be doing the same, too.
The Dubliner has expressed no worry during the turmoil surrounding the litigation and has continued to lead life the way he always does, in high spirits.
ADVERTISEMENT
Article continues below this ad
Conor McGregor stays unfazed
Conor McGregor certainly owns the moniker 'The Notorious' in every manner. His once-friend-turned-foe has sued him, for whom he flew all the way from Dublin to the United States to confront Khabib Nurmagomedov and his team following the alleged slap incident. However, the UFC superstar doesn't appear to be too bothered by this.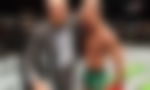 ADVERTISEMENT
Article continues below this ad
McGregor, in fact, sent Lobov a very personal message in his since-deleted tweet. He delicately put in a note of offense as well, so it wasn't all sweet and rosy. He wouldn't be that forgiving to Artem Lobov, after all.
Watch this story: UFC Star Conor McGregor Challenges Friend Turned Foe Artem Lobov For A Fight
Edited By: Vineet Nandwana