"Just Stupid Logic" – UFC World Tired of Joe Rogan and Sean O'Malley as the Duo Announce New GOAT in Alex Pereira & Henry Cejudo
Published 11/26/2022, 10:30 AM EST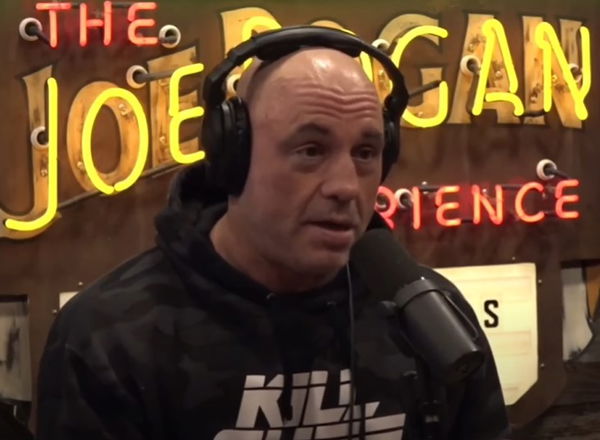 Joe Rogan has a habit of hyping up combat sports athletes. In the recent JRE MMA Show, the podcaster spoke highly of the current UFC lightweight champion, Alex Pereira. Moreover, he compared the skills of the 'Poatan' with Henry Cejudo. 
A UFC enthusiast posted a clip from the podcast featuring Sean O'Malley on Twitter. However, fans took to the comments section to reveal their opinion on Rogan's words.
ADVERTISEMENT
Article continues below this ad
Fans react to Joe Rogan's opinion
Recently, a Twitter user by the name of Borrachinha Depot tweeted a video clip of JRE MMA Show episode #133. The clip showed Joe Rogan and Sean O'Malley talking about Alex Pereira and Henry Cejudo. 
'Sugar' made a claim that 'Messenger' was a better fighter than the Brazilian 'Poatan'; because 'Triple C' won a gold. Although O'Malley revealed that he heard someone say that Pereira was the greatest combat sports athlete, he couldn't bring Cejudo's image down. However, the UFC commentator had different views. He said, "He won a gold medal in the Olympics. However, Pereira, when he's fighting in Glory, he's fighting elite professionals. Whereas Henry is wrestling amateurs."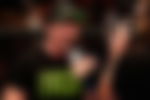 Although Rogan is known to hype up the fighters, fans broke into the comments section in support of Cejudo. Nonetheless, many of the fans stood beside Rogan and his opinion. 
Here's what fans had to say:
The thing is Joe is right, people need to give Alex some respect. Henry is a beast as well but the hate Alex gets is insane. Dude beat the middle weight champ who was dominating the weight class but now it is said he is the worst champion. Just stupid logic

— John Lopez (@johnlopezii3) November 26, 2022
Joe needs to stop calling literally every fighter he talks about the greatest of all time lmao

— Mr Biceps (@bribks5) November 26, 2022
No shit Pereira ain't above Cejudo.

But….
If he gets another title in another division or defends his belt like 7 times……

— Absconded Llama (@abscondedllama) November 26, 2022
Wrestling way harder, that gold medal is worth more. Also how can Alex be the greatest combat athlete with the weakest wrestling.

— Jose Ivan Aguilar (@pancho_shadow) November 26, 2022
Although most of the fans criticized Rogan's comment, some went on to counter his opinion of Cejudo fighting only amateurs.
Those so called amateurs are better at wrestling than those professionals are at kickboxing.

— Charles Oliveira W inside the distance vs Islam (@SamMMAFanBronx) November 26, 2022
Exactly the distinction between pro and amateur is foolish, all of actual wrestling is considered "amateur" 😂 has nothing to do with the the wrestlers themselves being amateur

— horizon.vet (@moon_runner7) November 26, 2022
I think he is wrestling amateurs but the skill is nothing amateur the Olympics is for State champs etc. Amateur in this context means not being paid and granted cash is a great motivator so is pride!

— trailbyfun (@MorelysRevenge) November 26, 2022
Joe Rogan thinks highly of Alex Pereira
ADVERTISEMENT
Article continues below this ad
During the podcast, the fan-favorite UFC commentator showed his amazement at Pereira's physique. He said, "That's crazy! That's so big. He's a heavyweight! He's a f**king heavyweight." Furthermore, the 55-year-old podcaster remembered Robert Whittaker exclaiming about Pereira's size. "He's a freaking giant", he recalled as he went into a laughing spree.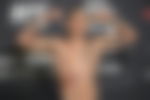 Additionally, Rogan believed Pereira to be highly technical, as he recalled his fight with Israel Adesanya. He said, "Dude, he's f**king technical, too, man. It's not just power. The way he's setting Izzy up." Moreover, the former Fear Factor host claimed that the 'Poatan' checks his kicks extremely well, adding to his murderous left hook. "If you watch his left leg, when he's fighting, when he's stomping forward, he checks everything", he exclaimed.   
ADVERTISEMENT
Article continues below this ad
Watch This Story: Joe Rogan, Conor McGregor, Dana White – A Peek Inside the Luxurious Mansions of the UFC Personalities
What are your thoughts on Alex Pereira's strengths? Do you believe that he is the greatest combat sports athlete of all time? Let us know in the comments down below.
Edited By: Vineet Nandwana