'Just Swallow Your Ego"- Israel Adesanya Rips Paulo Costa for His Latest Excuses
Published 03/01/2021, 11:24 PM EST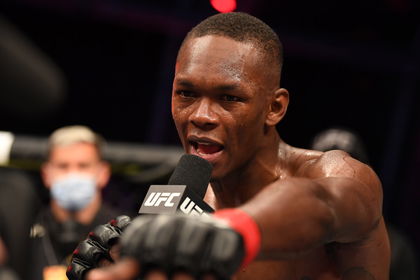 ---
---
Paulo Costa is still not over his UFC 253 loss against Israel Adesanya. In fact, the latter has called Costa out for his 'excuses.' Most recently, the former Middleweight contender claimed he was hungover due to too much wine before the fight. However, 'Stylebender' didn't like those claims too much as he took a shot at ' Borrachinha' in a recent interview.
ADVERTISEMENT
Article continues below this ad
Costa suffered a second-round TKO loss against Adesanya in the main event of UFC 253. The Brazilian was looking to capture the middleweight belt but Adesanya's flair, speed, and technique seemed too much for him to handle.
Despite the one-sided loss, Costa has been vocal for a rematch.
ADVERTISEMENT
Article continues below this ad
Israel Adesanya destroys Paulo Costa's claims
In a recent interview with MMA Junkie, Adesanya expressed his anguish about Costa's excuses and ripped him apart.
The UFC middleweight champion said, "I'll tell you one thing: The best thing to do in his position is accept the fact he lost. He got his a** whooped. The fact that he keeps trying to make all these excuses, it's only going to do him worse in the long run. He's making excuses because his ego can't handle the fact that 'The Skinny Clown' whooped his ass badly then double-tapped him twice."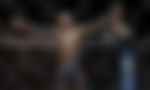 "Just swallow your ego. You got your ass whooped. Get back to the drawing board and reassess your whole game. You can't just rest on that because if you do – this is my advice – you'll never get far in life, or in this game," he added.
It's true that Costa has made some outlandish excuses about his loss against 'Stylebender'. 'The Eraser' was absolutely erased by the champion when they fought as Adesanya looked light years ahead of him in terms of skill set.
One might advise the Brazilian to focus on perfecting his gameplan rather than making blatant claims.
Israel Adesanya vs Paulo Costa: is a rematch on the cards?
Adesanya and Costa had a heated build-up to their fight. But 'Stylebender' dismantled Costa when they fought. Consequently, he seems to have bigger things in mind for now rather than rematching Costa.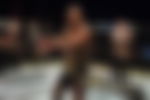 As for the Brazilian, he is looking to get another crack at the champion in near future. But he has to get past Robert Whittaker in his next fight.
'The Reaper' and 'Borrachinha' are set to clash on April 17th. And one might argue that the former champion can be too much to handle for Costa if the latter doesn't make necessary adjustments.
ADVERTISEMENT
Article continues below this ad
What did you make of Israel Adesanya's response to Paulo Costa's excuses? Let us know your thoughts.
ADVERTISEMENT
Article continues below this ad