Kamaru Usman Opens Up on the Time He Accidentally Called the Cops on His Father
Published 06/21/2021, 10:24 AM EDT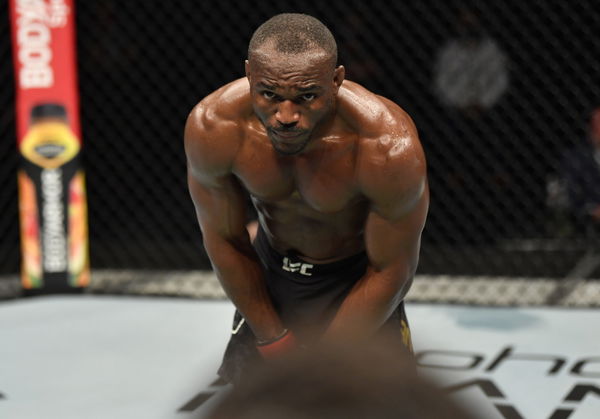 ---
---
Kamaru Usman is one of the most popular UFC fighters of this generation. However, we seldom see the fighter really talk about his private life. Although, in a recent interview, the UFC champion did share an incident that happened when he was a young boy.
ADVERTISEMENT
Article continues below this ad
In a recent interview, the fighter talked about how he remembers accidentally calling the cops on his father.
Usman said, "Man, I remember the first time it happened I accidentally called the cops. I hung up real fast. And they showed up anyway. They show up with a knock on the door. Of course, my father answers, and I'm inside and I'm scared right now.
ADVERTISEMENT
Article continues below this ad
"So my father opens the door, he steps outside speaks with them. Steps back inside and says there are people outside that want to talk to you. I'm scared sh*tless. And the two officers had a conversation with me, like do you understand what you do when you call us. Because you did something wrong and you are being disciplined. You called us for something that was not an emergency." 
Watch This Story: 5 Insane Stats You Didn't Know About Jermall Charlo vs. Juan Macias Montiel
'The Nigerian Nightmare' talks about how the cops talked to him and made him realize he was wrong. He even jokes about how he was more scared after the incident as after that, he had to face his father.
"So I felt like I got no help. So now I feel like I make things worse for myself. Now I had to go inside, close the door and deal with my father." 
Kamaru Usman talks about how the system has changed
As Usman shared that incident, the fighter even talked about how the same situation won't turn out the same today.
"And it's one of those situations where the officers are like ya that's okay to discipline me. A young man who didn't listen and now you have to deal with the consequences." 
ADVERTISEMENT
Article continues below this ad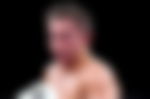 "Now flip to how it is nowadays, it's not like. You call the officers they show up, they are taking your parents to jail. And that's what I mean by the system is changed big time. It's designed now, where I can't even discipline or give them the consequences for their actions anymore. So yes, it has changed." 
ADVERTISEMENT
Article continues below this ad
The system today does not work the same way as it used to a decade ago. And that is what the UFC champion was talking about when he shared this incident.