Kevin Holland Says He Will Take Lessons From Daniel Cormier After Marvin Vettori Loss
Published 04/11/2021, 9:24 AM EDT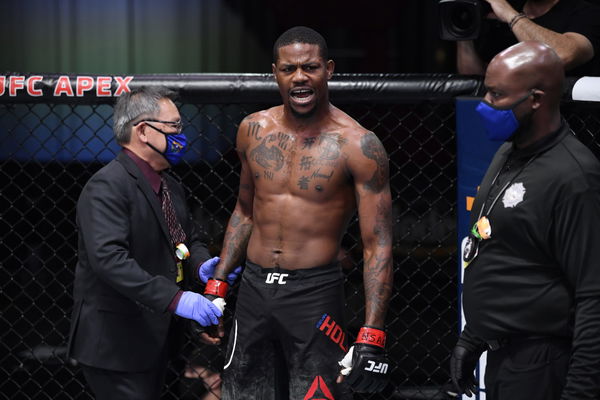 ---
---
Kevin Holland lost his fight against Marvin Vettori via decision. This loss makes it two in a row for the middleweight fighter.
ADVERTISEMENT
Article continues below this ad
Holland had earlier faced Derek Brunson at UFC Fight Night on March 21, and he lost via decision in that bout as well. With two losses in a row, people are speculating what the future holds for Holland.
Before the fight against Vettori, Holland seemed pretty confident going in. He had said that in this fight, he would channel the 'Trailblazer' side of him, not 'Big Mouth'. This fight was very important for Holland and his coach, as they both had something to prove.
ADVERTISEMENT
Article continues below this ad
While his opponent Vettori has moved ahead and has called out Israel Adesanya, what will 'Trailblazer' do? He is out of the title picture for now and doesn't seem like he is going to get any big match soon.
An unfortunate loss for Kevin Holland
Holland was not bad in his fight against Vettori– the only thing against him was that he was against a guy who just set a division record with 11 takedowns in 17 attempts. In a 25 minute fight, Holland had a control time for 3 seconds to Vettori's 20:01.
During the post match press conference, Holland talked about the fight and discussed his plans. "I fought 7 times since the pandemic, I'm gonna go and spend some time with the kids, you know what I mean? And then we'll get back to it. You know, it's nothing to a sniper, sometimes we miss the shot, sometimes we land the shot."
'Trailblazer' knows what he has to work upon
Kevin Holland is clear about what happened in the fight and what he needs to work on. "I'm not the only one who lost tonight. But I'm the only one who did five rounds and got finished in neither one against elite-level guys each time.
ADVERTISEMENT
Article continues below this ad
"I honestly don't know, you know, go spend some time with DC for sure work on some of that wrestling thing. Go work on wrestling, you know, learn how to stop some of these takedowns."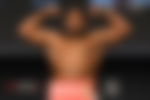 Holland is a great fighter and many people see great potential in him. Almost everyone, including Cormier, believes that he just needs to work on defending takedowns and a bit on his wrestling.
ADVERTISEMENT
Article continues below this ad
Holland is ready to spend some time with his family now and has talked about going for help from Cormier. He wants to work on his wrestling and when he does, it would be great to see Holland compete.
Trending Stories