Kevin Lee Criticizes Dana White's Decision to Put Michael Chandler on Standby for UFC 254
Published 09/18/2020, 7:00 AM EDT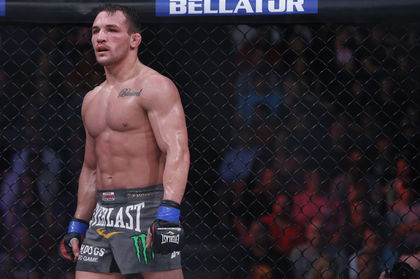 ---
---
The UFC's stacked lightweight division has gotten one more big-name fighter in Michael Chandler. The former Bellator MMA lightweight champion joined the Las Vegas-based promotion and is on a fast track to superstardom. This is due to his status as the backup for the Khabib Nurmagomedov vs Justin Gaethje UFC 254 main event. 
ADVERTISEMENT
Article continues below this ad
Kevin Lee viewed the signing as something that would happen in due course of time, as the 34-year-old may have wanted to remain in the States and make huge paydays. However, the latter decision caught him unawares, and he criticized the call.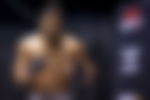 ADVERTISEMENT
Article continues below this ad
Kevin Lee said, "I expected them to sign Chandler. It seemed like he was kinda getting over Bellator. And he's a competitor, so he probably actually wanted to really test himself. But the fact that they're trying to making him the backup for Gaethje vs. Khabib, I don't really get that."
Read: Dana White Details Michael Chandler's Role As A Back-Up For UFC 254
Kevin Lee feels the UFC will use Michael Chandler to one-up Bellator MMA
 The #10 ranked lightweight fighter formed a conclusion about why the UFC overlooked Tony Ferguson as the UFC 254 backup. The standard reason would be the UFC's apprehension in booking 'El Cucuy' against 'The Eagle' as this is a fight that has fallen through five-times.
Read: Khabib Nurmagomedov and Tony Ferguson: How the Rivalry Boils Down to One Epic Showdown
Also, if Nurmagomedov isn't able to make the fight, this would result in a quick UFC 249 rematch for Ferguson. However, Lee felt that the booking is a perfect opportunity for Dana White to trump Bellator MMA.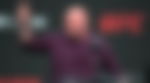 He said, "I think that's a way for them to try and sh*t on Bellator again. You know, it's like, 'Ok let's throw him in there with Khabib right out of the gate so Khabib can whoop his ass so I can sh*t on Scott Coker just a little bit more and make him look a little worse.'"
The scenario is plausible given how a longtime Bellator MMA fighter potentially coming up short against the UFC's best would exhibit a difference in quality. 
ADVERTISEMENT
Article continues below this ad
Read: Bellator Set to Host the First Major MMA Event in France
Fans hope this isn't the case as the plan could backfire spectacularly, thereby handing Scott Coker the last laugh. 
ADVERTISEMENT
Article continues below this ad
Chandler slotting into the main event may seem farfetched, but stranger things have happened in the UFC. In 2020 anything is possible and one can take nothing for granted until Justin Gaethje and Khabib Nurmagomedov enter the octagon at the Flash Forum.