Kevin Lee Tried to Pull Off a Conor McGregor Against Tony Ferguson but Got Denied Instantly Upon Return
Published 03/18/2023, 5:03 AM EDT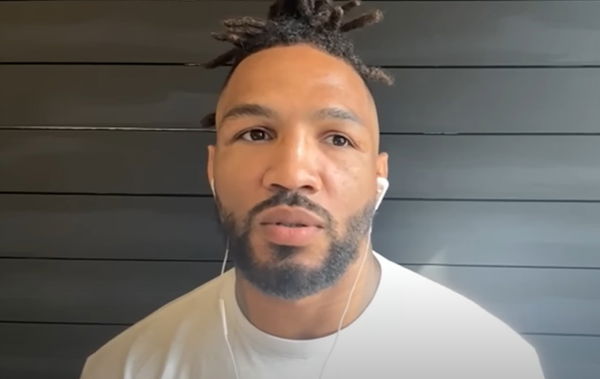 Conor McGregor is doubtlessly one of the most charismatic personalities in the world of mixed martial arts. However, his recent rant against USADA has garnered a lot of attention from fans and professionals. One such professional was Kevin Lee, who wanted to seal the anti-doping deal with two tests. However, he had to agree to stay in the testing pool for six whole months.
Lee's return to the UFC, probably against Tony Ferguson, has been debated highly. Although Lee faced defeat when fought Ferguson for the first time, the fight was full of action. The rematch between the two is indeed one of the fights that would excite the entire world. However, in an interview with Helen Yee, Lee revealed that he had to right some wrongs in that fight.
Kevin Lee tried to act like Conor McGregor
ADVERTISEMENT
Article continues below this ad
Lee recently had a conversation with Yee where the MMA reporter asked him about the rumors of him going to square off against 'El Cucuy'. The fighter acknowledged that the rematch against Ferguson was indeed something that the fans wanted to see. Then, he declared that the probability of the fight happening was apparently high. However, prior to his return to the UFC, Lee needs to come clean from the USADA testing pool. 
The fighter revealed that he wanted to go through the anti-doping agency like McGregor. He said, "They want to kind of run me through USADA for the full six months. I re-entered the pool in January, I think, so that puts me till June. I was trying to do the Conor McGregor thing and just say okay, let me do two tests, let me do like the little stuff, and let me fight in April or something." 
Nevertheless, the USADA has previously declared that all fighters would have to stay in the pool for at least six months. Lee has seemingly taken this as a blessing since the time would let him train a bit more and be more prepared to go against someone like Ferguson.
UFC sent execs to Lee's first fight against 'El Cucuy'
ADVERTISEMENT
Article continues below this ad
Lee admitted that there were a lot of wrongs in his first fight against Ferguson, back in 2017. Without a doubt, the fighter desires to correct them all. Furthermore, he revealed that the UFC sent executives to him who said that they needed to see Lee win. 
Lee said, "When we first made that fight happen, I had execs of the UFC coming up to me and, and telling me that they need to see me win that fight. So, this is my chance to right that wrong." Nevertheless, when Yee asked about the fighter's expectations of himself, he revealed that he would be more relaxed and mature. 
ADVERTISEMENT
Article continues below this ad
Watch This Story: Conor McGregor Beefs With Nate Diaz, Dustin Poirier, Joe Rogan & Tony Ferguson On The Same Day
Do you want to watch Ferguson fight Lee again? Let us know in the comments down below.