"Khabib Did His Thing and Now We Are Living Through That"- Says Beneil Dariush
Published 04/06/2021, 2:47 AM EDT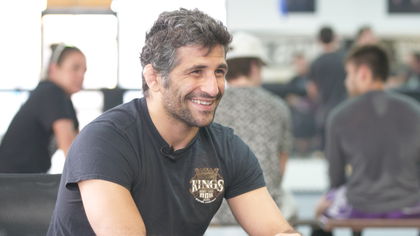 ---
---
UFC Lightweight star Beneil Dariush is currently on a 6 fight winning streak. He has a total record of 20 wins and 4 defeats to his name.
ADVERTISEMENT
Article continues below this ad
Dariush is all set to take on Tony Ferguson at UFC 262 where the vacant Lightweight title fight will feature in the main event. In an interview with MMA Junkie, Mike Bohn and Beneil Dariush discussed the main event fight between Chandler and Oliveira.
Bohn said, "Do you think with Khabib bring gone it might take a little while for outsiders to look at that title as may be the most you know legitimate."
ADVERTISEMENT
Article continues below this ad
He also asked about the fight between Oliveira and Chandler, which may be made as both guys have not fought Khabib before and people will see them as somebody new.
Dariush responds, "Yeah, I guess you could say that and stylistically they do present something different for Khabib, but man Khabib is the greatest Lightweight of all time. You know we kind of have to sit there and be like ok it's true Khabib's not here so that why we're dealing with this like Khabib. You know everybody's going to say Khabib would beat these guys. Like I can, you know I'll get maybe I get the belt and defend my belt 5 times. Somebody will be like no but Khabib and you just gotta live with it. You can't cry about it like Khabib did his thing and now we are living through that."
Both Michael Chandler and Charles Oliveira have never fought Khabib Nurmagomedov
Beneil Dariush was full of praise for 'The Eagle' as he is well aware of the achievements Nurmagomedov has accomplished in the division. He thinks UFC putting Michael Chandler and Charles Oliveira for the tile is fine as both stylistically present a unique challenge for 'The Eagle'.
Both guys have never fought Khabib Nurmagomedov in their careers. UFC is trying to make a new Lightweight champion who has not been dominated by Nurmagomedov. This is being done as 'The Eagle' has almost defeated all the top talent UFC offers, even Justin Gaethje, Conor McGregor, Dustin Poirier, and a lot more.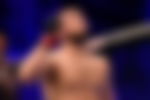 So, if the new champion has already lost to the former champion, it might downgrade the Lightweight title from the fan's perspective. This will leave the division uninteresting and will ultimately generate low viewership.
ADVERTISEMENT
Article continues below this ad
Dana White is no stranger to this and could never allow a decline in the profit. Therefore, Chandler vs Oliveira is the perfect match-up for the company.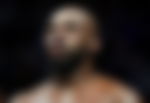 Do you think that the Lightweight division will ever get a dominating champion like Khabib Nurmagomedov?
ADVERTISEMENT
Article continues below this ad