Khabib Nurmagomedov Berated After His Attempt to Boycott Colby Covington in the UFC
Published 03/24/2022, 10:51 AM EDT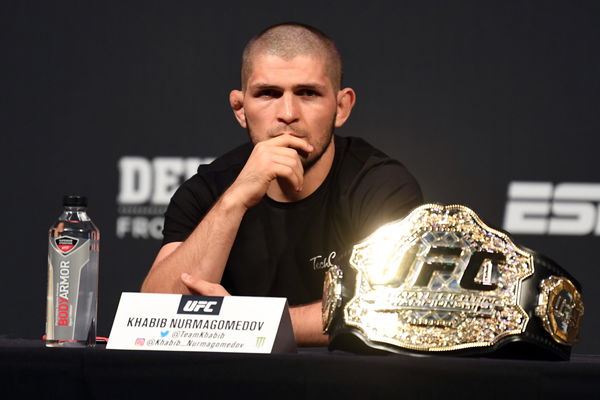 Jorge Masvidal and Colby Covington took their matter outside the UFC Octagon. With the sudden escalation in the beef between the welterweight superstars, the whole MMA community got shook. Some fighters gave their opinion on the matter, and Khabib Nurmagomedov was not behind.
ADVERTISEMENT
Article continues below this ad
The undefeated lightweight is not an unknown entity when it comes to outside the octagon brawls.
ADVERTISEMENT
Article continues below this ad
'The Eagle' shared his views on the controversial matter and had outrageous advice for the welterweight division. Hence, the fans were quick to jump against Nurmagomedov's idea.
Fans questioned Nurmagomedov's comment about insulting someone's family and suggested that Covington only insulted 'Gamebred' and not his family.
1) His children weren't insulted
2) His family wasn't insulted
3) He wasn't in a position to fight him because it wasn't just 1 guy + they attacked him from behind
4) He didn't call police
5) There's more reason to boycott you than there is for Colby, in case you haven't realised

— Dev MMA (@Developer205) March 24, 2022
Did Colby say anything specifically about his kids or just that he was a bad father?

— Kyle (@kylemckenzie03) March 24, 2022
Habibi I think u just saw masvidals explanation for why he did what he did and don't realize Colby was just talking 💩 about him not his kids, Jorge was just using it as an excuse to attack him.

— Supremepapi (@itstillhurtsbro) March 24, 2022
Calling someone a deadbeat dad is not talking bad about family. Its talking bad about said person refusing to take responsibility for the children they brought into this world. How do people not get that? This media skew for headlines and jorge got people manipulated and twisted

— 2x Social Media Champ (@2xSocial) March 24, 2022
Some believed Nurmagomedov justifying Masvidal's actions does not go as a good lesson for the kids.
Would you teach your child to beat someone up if they said mean things to them?

I tell my 6 year old to laugh it off at school and ask them what 16 + 16 is

People need to keep a check on their emotions instead of acting like mean girls in high school

— Waldo Dior (@WaldoDior) March 24, 2022
I love you Habibi but this is a terrible take.😔

— Milan (@MilanEnslin1) March 24, 2022
Also, a fan offered that, according to Nurmagomedov's comments, it justifies Conor McGregor's dolly stunt before the UFC 223.
Let's all justify McChickens bus attack against you then. It works both ways doesn't it?

— AshBT (@AshBT10) March 24, 2022
Furthermore, a fan believed Nurmagomedov provided the wrong narrative of the entire situation.
This takes away context tbh. Yes, it was another fighter but it wasn't just assault face to face. It was a sucker punch, completely different. Also, yes those insults were bad but that doesn't justify sucker punching someone. I disagree

— KatteMMA 🇦🇺 (@SSTJ117) March 24, 2022
Also, some fans believed the tweet came from Nurmagomedov's manager, Ali Abdelaziz. That said, the take was not received gladly by the fans.
Thus, from pointing out Covington not disrespecting Masvidal's kids, to Masvidal allegedly jumping 'Chaos' from behind, fans dismissed the Dagestani fighters' opinion.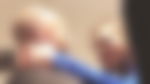 However, it would be interesting to see what's the response of the welterweight fighters who were actually advised by Nurmagomedov.
Khabib Nurmagomedov suggested 165 lbs is Eagle FC exclusive
A few weeks, Rafael dos Anjos was looking for an opponent after Rafael Fiziev pulled out of the main event fight due to injuries. 'RDA' called for a potential showdown against Islam Makhachev, who was coming off the main event victory against Bobby Green.
ADVERTISEMENT
Article continues below this ad
Since the fight was at a short notice and that too for a five rounds contest, RDA wanted to fight Makhachev at 165 lbs. Thus, he went to his Twitter to call out Makhachev about the same. However, Nurmagomedov replied to RDA and said, "165lbs division only in EagleFC"
RDA eventually fought Renato Moicano at UFC 272. Meanwhile, the first 165 lbs fight between Kevin Lee and Diego Sanchez went down at Eagle FC 46.
ADVERTISEMENT
Article continues below this ad
WATCH THIS STORY: UFC March 2022 Trending News: Jorge Masvidal-Colby Covington Brawl, Conor McGregor in Trouble, and More
What do you make of the fans bashing Nurmagomedov's remarks? Let us know in the comments.