Khabib Nurmagomedov Faces Backlash from UFC Fans for His Recent Comments on UFC Legend Jose Aldo
Published 08/20/2021, 4:58 PM EDT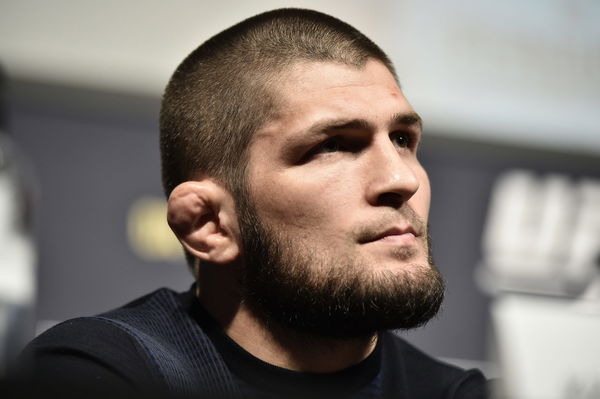 ---
---
Ever since retiring from the sport of MMA, Khabib Nurmagomedov spends his time as a coach and an entrepreneur. The 'eagle' now owns the Gorilla fighting championship and recently appeared in a press conference for the promotion.     
ADVERTISEMENT
Article continues below this ad
Considered by many to be the greatest lightweight of all time, Khabib is one of the most beloved fighters in the world. However, his recent take on Jose Aldo has got MMA fans around the world in an upheaval of sorts.  
A former UFC featherweight champion with a record of 30-7, Jose Aldo is a legend of the sport. Despite suffering a few setbacks in his career at featherweight in recent times, 'Junior' has competed in the bantamweight division and is on a two-fight win streak.  
ADVERTISEMENT
Article continues below this ad
Keeping this in mind, Nurmagomedov made the following statement regarding Aldo's resurgence in the UFC. 
"How is he showing it? He got beat up when he fought. Who'd he fight? He fought Petr, right? A guy wins one fight and everyone talks. When Conor fought Cowboy. He looked like a lion. When he fights stronger opponents, he looks like a scared chicken." 
According to Nurmagomedov, a fighter cannot have two peaks in his career, which is why he believes Jose Aldo is not a top-level fighter anymore.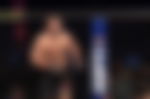 Twitter calls out Khabib Nurmagomedov for his comments on Jose Aldo 
 Although Khabib's take might have come from a place of concern, Aldo fans seem to have taken the eagle's comments as a slight.  
Khabib dissing Aldo. Smh.
Jose Aldo could have also retired after 3 title defences and called himself the 'goat'

— Dovy🔌 (@DovySimuMMA) August 19, 2021
Aldo had ten years of title defenses and still competes at a high level against champs lol Khabib comments on Aldo was a crazy thing to say.

— JaganKing 🈵 (@JaganKing97) August 20, 2021
Prime Aldo > prime khabib

I like khabibs opinion on a lot of things, but that was an L take

— Thelaststylebender (@Dastylebenderfr) August 20, 2021
Khabib slandering Aldo huh. Must have been too busy beating up 0-5 guys to watch Aldos WEC & early UFC days.

— ℙ𝕒𝕦𝕝𝕚 ♤ (@AyyItsPauli) August 19, 2021
However, there are a few fans who seem to agree with Khabib on the topic of Aldo not being an elite competitor anymore.
What Khabib said is absolutely fair. Clear and to the point, he just didn't butter up his answer like many are doing with Aldo.

The reporter said Aldo was showing his 2nd peak, which is unequivocally false. Aldo hasn't been at his peak for YEARS (continued below) pic.twitter.com/7Nrdl7I18a

— schwick (@schwick6) August 19, 2021
Remember I said Aldo beating Munhoz proves nothing about Aldo ? I also said if he beats yan, then that would be a real statement 🎯

Khabib saying the same thing here ☑️ pic.twitter.com/acstMcZnYm

— 🅵🅾🅽🅸 💎 (@stargazer109) August 19, 2021
ADVERTISEMENT
Article continues below this ad
Jose Aldo recently picked up a unanimous decision victory against Pedro Munhoz. The former featherweight champion is now in the top five of the division and is hoping to make another run at the title despite his failure to do so against Petr Yan. Only time will tell if Khabib's assessment regarding the legend is correct.
ADVERTISEMENT
Article continues below this ad
What do you think? Will Jose Aldo become a champion once more before retiring? Let us know.
Watch This Story: Conor McGregor, Anderson Silva, and Other Fighters Joe Rogan Interviewed After Being Viciously Knocked Out