'Khabib Nurmagomedov Fans Online Are Worse Than Conor Fans'- Paddy Pimblett Says He's Been Called a Muslim Hater Because of His Recent Comments
Published 08/24/2021, 6:18 AM EDT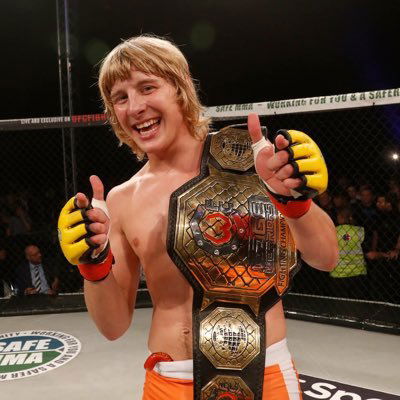 ---
---
The former Cage Warriors champion, Paddy Pimblett, has joined the UFC and has made waves before even entering the octagon. Recently, in an interview, 'The Baddy' revealed who he thinks is the greatest UFC fighter of all time is. However, he preferred Jon Jones over Khabib Nurmagomedov in that debate, mentioning the former's number of title defenses.
ADVERTISEMENT
Article continues below this ad
Those comments have caused quite the stir online as Pimblett has faced the backlash of Khabib fans. Recently, 'The Baddy', who was asked to comment on the same, had a fitting response to his critics. Pimblett compared Nurmagomedov's fans to Conor McGregor's fans.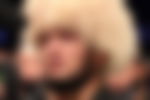 "Like, the Khabib fans online are worse than the Conor fans now. It's embarrassing. You can't say a bad word about him. I said that he's not the GOAT, but said he is that 155 GOAT, and people took no notice of that and just, 'oh, you said he's not the GOAT, this and that'. I started getting called a Muslim hater because I said he wasn't the greatest of all time," said Pimblett recently.
ADVERTISEMENT
Article continues below this ad
"And he's not. I don't care what anyone says, he's not the GOAT. You've got to have longevity in this sport to be the GOAT, and he hasn't had longevity. He had three title defenses. Jon Jones has had what, 12?" he added. (h/t MiddleEasy)
Fans expect Pimblett to achieve big things inside the UFC Octagon. The British star has joined with astronomical expectations. If he can live up to those remains to be seen.
Is Paddy Pimblett's assessment on Khabib Nurmagomedov correct?
ADVERTISEMENT
Article continues below this ad
Well, the G.O.A.T. debate is a complicated matter in itself. While 'The Eagle' has been nothing short of phenomenal in his UFC career, it's hard to argue against Jon Jones's case for that title.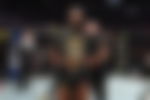 Also, as Pimblett mentioned, the Dagestani is no doubt the best lightweight to ever fight in the UFC. So, it's understandable why he was so worked up by the online hate directed at him by fans of Nurmagomedov.
ADVERTISEMENT
Article continues below this ad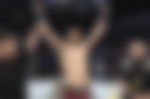 What do you make of Paddy Pimblett's response to the reactions to his comment on Khabib Nurmagomedov and Jon Jones? Let us know in the comments section.