Khabib Nurmagomedov Finally Meets His Childhood Hero
Published 01/24/2023, 12:30 PM EST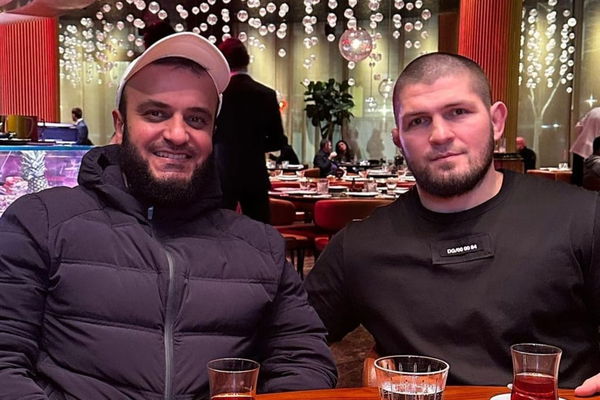 Recently, Khabib Nurmagomedov posted on his social media accounts about meeting his childhood hero and how happy he was. He has repeatedly shown that he is firmly rooted in his heritage. The Russian athlete has frequently proclaimed his passion for his city, faith, and nation. One instance of this was his encounter with Russian President Vladimir Putin, which proved his passion for his country. Nurmagomedov and Putin discussed the lack of high-quality education in Dagestan during their meeting. After listening to the Russian fighter, the president of the Russian Federation generously donated over 600 million rubles ($9.3 USD) to open a school. At the moment, the fighter has again met someone; this time it was his childhood hero, Mishary bin Rashed Alafasy.
Khabib Nurmagomedov met his childhood hero
 "Finally I meet my childhood hero," said Nurmagomedov alongside a photo he posted of the two of them sitting together. Those who feel the same sentiments for Alafasy expressed their joy in the comment section. Many people who left comments on the image said that Nurmagomedov was fortunate to have met Alafasy because he was also their hero. Additionally, Alafasy posted a brief video of him meeting the Russian fighter and their pleasant conversation. "With the beloved," Alafasy wrote beneath the video. Khabib appeared happy and excited in the video when he and his companions met Alafasy.
ADVERTISEMENT
Article continues below this ad
 

View this post on Instagram

 
The Kuwaiti qāriʾ ,  preacher, and nasheed artist Alafasy has released albums of nasheed music. Due to the Arabic songs he sings, he has millions of adoring admirers. He has performed nasheeds in English, French, and Japanese, in addition to Arabic. The Arab Creativity Union in Egypt presented the preacher with the first Arab Creativity Oscar in 2008.
 

View this post on Instagram

 
The nasheed artist received the honor for significantly contributing to the global propagation of Islamic values and teachings. The preacher was also chosen by readers in 2012 as the 'Best Quran Reciter' for the Readers' Choice Awards on About.com. Nurmagomedov has often displayed his respect for Islamic ideals and the community in which he was born and raised. So it makes sense that Nurmagomedov would look up to him.
ADVERTISEMENT
Article continues below this ad
The purpose of the meeting
It is clear from the preacher's Instagram posts that he holds Nurmagomedov in high regard. Khabib's encounter with Putin attracted a lot of attention, much like his meeting with Alafasy did. Nurmagomedov met Putin after defeating Conor McGregor at UFC 229, During his victory tour, the Russian fighter and his father, Abdulmanap Nurmagomedov, met the president in Ulyanovsk.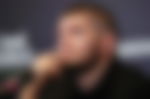 ADVERTISEMENT
Article continues below this ad
Putin congratulated 'The Eagle' on his victory and chatted with him about the battle after it had concluded. This time, the purpose of meeting the preacher is not revealed; maybe it is just an ardent admirer meeting his childhood hero.
WATCH THE STORY: List of Jon Jones UFC Returns That will Shock You
Edited By: Debmallya Chakraborty