'Khabib Nurmagomedov is Not Coming Back'- Chael Sonnen Delivers a Verdict After Recent Rumors
Published 01/01/2021, 11:19 PM EST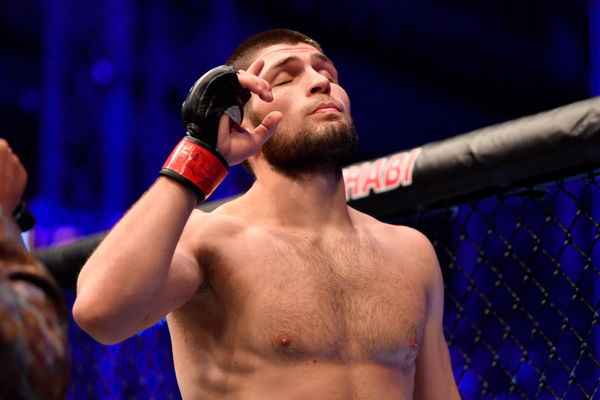 ---
---
Former UFC title challenger Chael Sonnen spoke out on his YouTube channel and did a deep dive into Khabib Nurmagomedov. Sonnen is one of the most prolific MMA pundits, and he never misses an opportunity to analyze happening topics. Chiefly, Khabib's position as a recently retired fighter is amongst the most interesting points of debate within the MMA community.
ADVERTISEMENT
Article continues below this ad
Certain translated statements made by 'The Eagle' have been making rounds, and fans have been trying to dissect its meaning. There's a rampant debate whether Nurmagomedov will fight the winner of UFC 257s Poirier vs McGregor 2. Additionally, fans are also wondering if Khabib may wait on the sidelines and challenge himself against a new face. Fighters like Charles Oliveira and Michael Chandler offer the Russian some interesting options.
Chael Sonnen lays down the law
ADVERTISEMENT
Article continues below this ad
'The American Gangster' implored the MMA community to look at Nurmagomedov's recent statements from an analytical point of view. Sonnen explained that given Nurmagomedov's track record for being a straight shooter, there's no reason to theorize that he's teasing a return. Merely mentioning the names of divisional contenders doesn't imply that Khabib is trying to tease fans about making a walk for 30-0.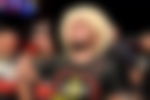 "Khabib's not coming back. There's like nothing else that comes from any Khabib interview. Khabib has not dangled, he has not hedged. He is not like St-Pierre where he's in training every day and he's putting out photos. Henry Cejudo would be another great example, 'hey! I'm retired, I'm done, and oh, by the way, look at me on Instagram, I just worked out for two hours. That's not what Khabib's doing."
"As a matter-of-fact Khabib just held a press conference, and he's going a totally different direction and he's starting his own fight promotion and landed a deal with UFC Fight Pass…It just sounds as though Khabib has moved on."
"He's a man of his word"- Chael Sonnen
ADVERTISEMENT
Article continues below this ad
Additionally, Chael Sonnen also brought up the fact that Nurmagomedov takes his word very seriously. For him, 'My word is my bond' is more than just a fleeting sentiment that would look good on a T-shirt.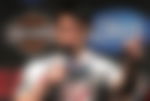 "If there anything we know about Khabib, we can all agree on, he is a man of his word. Now I don't issue that statement to lock him in a corner, he has every right to change his word. He has every right to change his mind. I'm with Dana on this one, I'm hoping he changes his mind. I am not ready to only have memories of Khabib. I'm ready to continue the story. But he's not a guy that's hedging that's doing any of that."
ADVERTISEMENT
Article continues below this ad
UFC 257 on January 23, 2021, will certainly provide some clarity as to whether Nurmagomedov intends to return to action. UFC President Dana White has been on record to say that he'll have a sit down with the lightweight champion around the same time and discuss matters. For the time being, it seems like Poirier vs McGregor 2 will move on without any title implications.