Khabib Nurmagomedov Made the Entire Restaurant Sing 'Happy Birthday' Says Josh Thomson
Published 09/18/2021, 4:47 PM EDT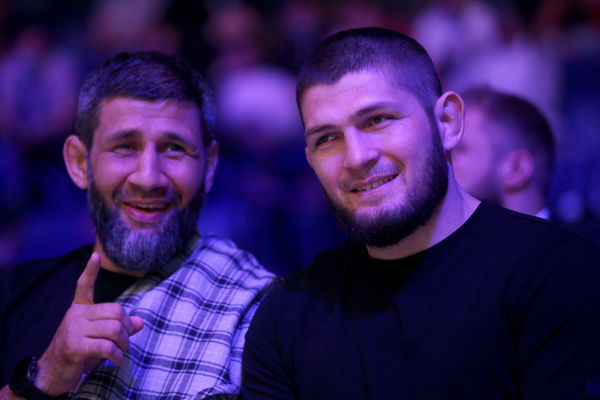 ---
---
Josh Thomson, the former Strikeforce World Lightweight Champion, has accomplished a great deal. Thomson was a strong contender in the UFC and has fought in other MMA organizations, such as Bellator MMA and Strikeforce. Thomson is a champion who has had a fantastic career and has provided us with some exciting battles. In January 2020, 'The Punk' announced his retirement from professional combat after a 19-year professional MMA career. His friendship with Khabib Nurmagomedov has also been the subject of many conversations in the MMA circle.
ADVERTISEMENT
Article continues below this ad
Khabib Nurmagomedov is undoubtedly one of the greatest fighters to step into the octagon and leave on a flawless 29-0 record. Khabib throughout his journey has made some bitter enemies and some good friends as well. One of them being Josh Thomson.
Their friendship goes a long way. We've seen Josh corner for Nurmagomedov in the past as well.
ADVERTISEMENT
Article continues below this ad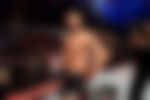 Thomson talks about his favorite Khabib Nurmagomedov story
Josh Thomson recently appeared in a Helen Yee interview and shared one of his favorite experiences with his close friend Khabib Nurmagomedov. Thomson was in Khabib's corner for the fight against Pat Healy in Chicago. He recalls going to a restaurant where the servers knew Nurmagomedov and offered him a cake for his birthday.
"They knew, so they bought him out like some desert and they were singing him happy birthday. And he had heard that it was my birthday and so what he did was, he had the whole restaurant sing me my happy birthday song as well." Thomson said.
"From then on we kind of bonded and became friends, and that was kind of the moment that I realized that I really really enjoyed not just training with him but just being around him as an individual as a person,"- Josh Thomson on his favorite moment with Khabib.
Throwback to when Josh stood up for Nurmagomedov
Josh Thompson, a former UFC fighter, has a strong friendship with his friend Khabib Nurmagomedov. Following Khabib Nurmagomedov's victory against Justin Gaethje, Nate Diaz tweeted a confusing '29-1,' although Nurmagomedov has never lost a fight in his professional career. He said this to diss the Russian.
ADVERTISEMENT
Article continues below this ad
Josh Thomson then stood up for his friend on Twitter, trolling the Stockton native with a hilarious response. He was the first one to knock out Diaz in UFC history.
I slapped you in your head you and your team didn't do shit …
Live with that ur all pussies

— Nathan Diaz (@NateDiaz209) January 13, 2019
Watch This Story
ADVERTISEMENT
Article continues below this ad
Nate Diaz was referring to an argument he had with Khabib at a World Series of Fighting event in 2015. Khabib was present at the event to corner his cousin Abubakar Nurmagomedov, who was fighting Diaz's partner, Jake Shields. During the altercation, Khabib and Nate Diaz had a heated exchange of words, which resulted in Diaz slapping the Russian, who did not hit back.
It's nice to observe the two former fighters' friendship. It's a big hit with the crowd. Both of them have left unforgettable performances for fans to remember over their careers and will go down as greats in the sport of MMA.