'Conor's a B**ch' – Khabib Nurmagomedov's Manager Slams Conor McGregor for Lacking Spirit
Published 01/02/2021, 1:21 PM EST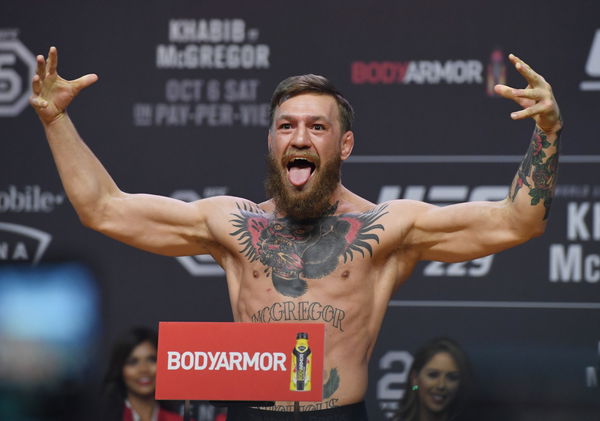 ---
---
Khabib Nurmagomedov's manager, Ali Abdelaziz, has always had a heated relation with Conor McGregor. Despite respecting Conor as a fighter, Abdelaziz isn't fond of the person that he is. Regardless, Abdelaziz still feels YouTuber Jake Paul would probably defeat Conor McGregor in a boxing contest.
ADVERTISEMENT
Article continues below this ad
While talking to TMZ Sports, Abdelaziz reminded everyone that Khabib Nurmagomedov was offered $100 million to box Floyd Mayweather. However, the UFC lightweight champion maintained that he is an MMA fighter. Therefore, he wasn't open to the idea of a fight with the former world champion.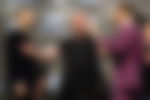 As of late, Jake Paul and his brother have been making news after calling out several fighters, including Conor McGregor. Abdelaziz likes how the Paul brothers are creating an episode out of thin air with their trash-talking.
ADVERTISEMENT
Article continues below this ad
"Jake Paul, I like this kid. You know why? Because he is real. When he talked about Conor's wife, he [Jake Paul] said he [Conor McGregor] talked about Khabib's wife. I like Jake Paul. I think he'll beat the s**t out of Conor, his teammates, all these guys."
"I like his brother too. They make something from nothing. Even Mike Tyson likes these kids. Mike is my friend," Abdelaziz said.
Ali Abdelaziz says anything can happen in a fight between Jake Paul and Conor McGregor
Less than a week ago, McGregor and Abdelaziz engaged in a heated Twitter back-and-forth. The former UFC double champion took aim at Abdelaziz's controversial past in tweets that he soon deleted. However, the banter between the two is nothing new. There was plenty of it when McGregor fought Khabib Nurmagomedov back in 2018.
ADVERTISEMENT
Article continues below this ad
While McGregor is set to face Dustin Poirier at UFC 257 later this month, he has also received call-outs from Jake Paul. The YouTuber, after knocking out Nate Robinson in November, offered 'The Notorious One' $50 million for a boxing fight. Abdelaziz gave his two cents on how the fight would possibly play out.
Watch This Story
"It's a fight. Anything can happen. He'll definitely beat the hell out of his teammates. I don't wanna mention this guy's name. He's a clout chaser. But it's a fight. Probably people will buy it. I never said Conor's a bad fighter. I just think Conor's a b**ch. He doesn't have spirit," Abdelaziz added.
ADVERTISEMENT
Article continues below this ad
The future of Abdelaziz's biggest client, Khabib Nurmagomedov, is still not very certain. If the UFC President manages to convince him for one more fight and McGregor defeats Poirier, a rematch between the two won't be a far-fetched dream.
Read More: 'He Beat the SH*T Out of Conor McGregor'- Khabib Nurmagomedov's Manager Reignites Rivalry