Khabib Nurmagomedov Says He Will Not Make Any Changes in the Rules of His MMA Tournament
Published 12/03/2020, 7:00 AM CST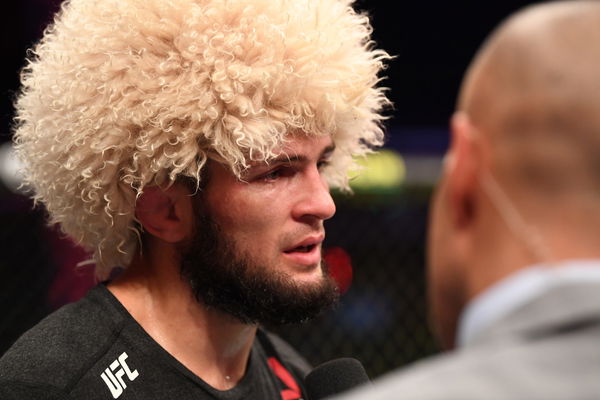 ---
---
A few days back, UFC Lightweight champion, Khabib Nurmagomedov bought Gorilla Fighting Championship for a whopping $1 million. Khabib renamed the promotion as Eagle Fighting Championship (EFC)- a play on his fighter nickname.
ADVERTISEMENT
Article continues below this ad
Recently, Khabib introduced his Eagle Fighting Championship in a press conference. He plans to use the EFC to give young talent a platform.
When a reporter asked about the rules, regulations, and uniqueness of the promotion. The Dagestani fighter replied, "We haven't thought about that. We've been busy with this upcoming event with the renaming and marketing. I don't think we've got everything done because we bought the promotion two weeks before the event. We won't change any rules or do anything unusual."
ADVERTISEMENT
Article continues below this ad
'The Eagle' continued, "We'll place an emphasis on younger fighters give them a platform where they can grow. There haven't been many MMA events happening and fighters are left with nothing to do. Due to the pandemic people aren't getting fights, they're just training and waiting for the opportunity. That's why we made EFC."
"I always had a role in it, but now we'll be fully focused on this league."
The EFC will now solely focus on Russia and its fighters. But, the Lord of lightweights definitely has huge plans to spread the promotion across the world and make MMA a household sport.
Khabib, 32, is an ambassador of the sport and wishes to create many prolific talents like him. In a genuine sense, he is following his father's footsteps, who had an immense desire to promote MMA and impart his skills to hungry youngsters.
READ – Khabib Nurmagomedov Announces Big Future Plans for Olympics
Can Khabib Nurmagomedov take EFC to sky heights?
Nurmagomedov is the most celebrated and renowned UFC fighter in the world. He has a limitless fanbase who keeps a close eye on everything that he gets up to. The EFC will be a name associated with the 29-0 fighter and will attract attention from all over due to his immense brand.
The Gorilla Fighting Championship, now Eagle Fighting championship has held 30 events in the middle east. It has two more events lined up on December 4 and 19 in its 2020 schedule.
ADVERTISEMENT
Article continues below this ad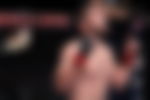 The fight promotion did substantially well before Nurmagomedov acquired it. But now, it is envisaged to rise even better and quicker. Russian fighters will now have a vast platform to make a mark on the combat sports universe.
Despite his retirement, he continues to do his bit for the sport. The EFC is just the first stride in what both the former fighter and his fans hope will be many.
ADVERTISEMENT
Article continues below this ad
Do you think EFC possesses a bright future for young MMA fighters?