Khabib Nurmagomedov Will Fight One More Time – Dana White Provides Optimistic Update Before UFC 257
Published 01/10/2021, 2:41 PM EST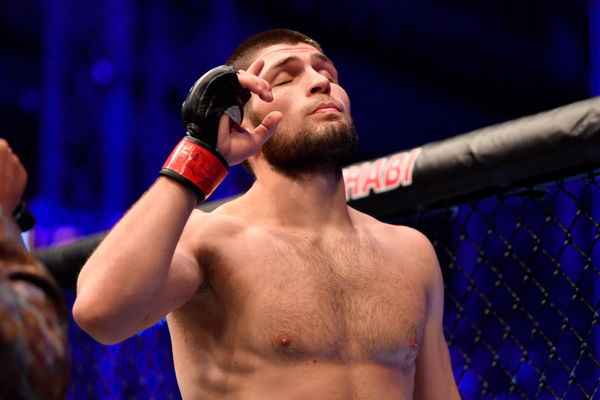 ---
---
Khabib Nurmagomedov looks to be moving on from his professional MMA career. After announcing his retirement following UFC 254, Nurmagomedov has ventured into the promotional side of affairs as he bought Gorilla Fighting Championship. However, UFC President, Dana White, wants to watch one of his biggest stars make his way to the UFC Octagon one more time.
ADVERTISEMENT
Article continues below this ad
While talking to ESPN ahead of UFC 257, White said that he will press Nurmagomedov as hard as he can for a return. The UFC supremo has already stated that he will meet the incumbent lightweight champ on Fight Island. This will be the first meeting between the two after Nurmagomedov's out of the blue retirement after defeating Justin Gaethje.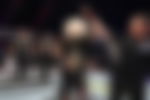 "I'm obviously meeting with him because I believe that he should fight again. Look at what he did to Justin Gaethje. Look at what he's done to every opponent he has faced. It's like when I wanted Cormier to stay. Still think they're the best in the world. Then there's always the argument it's never a bad thing to go out on top,"  White said.
ADVERTISEMENT
Article continues below this ad
Dana White says Khabib Nurmagomedov has money beyond belief
Last year, the passing away of his father had a big impact on Nurmagomedov. However, he still went out and put up a clinical performance against Gaethje. After the demise of his father, Nurmagomedov's mother didn't want him to fight. It took him three days to convince her plus a promise that this would be his last fight. Thus, being a man of his word, Nurmagomedov announced his retirement.
If White has to lure in the Russian for one last contest, he might have to present him with a hefty check. This is because Nurmagomedov has already defeated three of the most dangerous lightweights on the planet.
ADVERTISEMENT
Article continues below this ad
"When you talk about money, Khabib has money beyond belief. This guy doesn't have to worry ever again. He still has the ability to do things that make an unbelievable amount of money. He's in a very unique position as a fighter."
"I think he's gonna fight again and I'm gonna press him as hard as I can for one more," White added.
ADVERTISEMENT
Article continues below this ad
The best-case scenario, as White remarked before, will be that McGregor defeats Poirier at UFC 257. This would set the stage for what should be the biggest rematch in UFC history. Considering the monetary benefits that can be reaped out of that fight, White shouldn't mind paying either of the two with a significant paycheck.