Khamzat Chimaev Blamed for His Own UFC Inactivity: "There Are Guys That Wanna Fight Chimaev"
Published 12/28/2022, 8:58 AM EST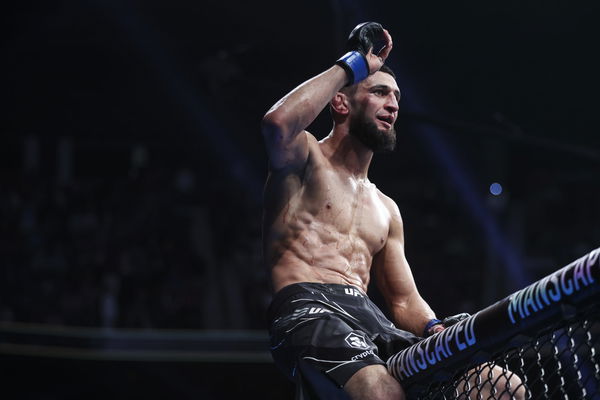 Khamzat Chimaev has always been under scrutiny by fans. Although being very impressive inside the octagon, the Swedish fighter perhaps fails to follow through on some of his fights. He mostly challenges all the fighters in the welterweight and middleweight. One may believe that he means it, and there isn't any argument that 'Borz' runs away from a fight. However, one UFC legend has questioned if the fans should take the words of Chimaev 'literally'. Moreover, the impressive fighter is also asked whether he is sure of the direction he is going in.
Khamzat Chimaev is still undefeated inside the octagon after his wins against Gilbert Burns and Kevin Holland. The 'Borz' is on his way to a UFC championship.
ADVERTISEMENT
Article continues below this ad
Chael Sonnen questions Chimaev's words
In the video uploaded on his YouTube channel, Chael Sonnen had some stern words for the UFC welterweight. He questioned his potential fight with Colby Covington. 'The Bad Guy' said, "I also believe that a big reason why 170-pounders have not called Chimaev is that they thought he was booked against Colby. What happened to that? And if Chimaev isn't booked against Colby, who's next for Colby? So, Chimaev's interview really did open up a whole bunch of questions…"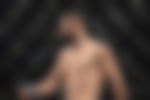 Furthermore, Sonnen added, "There are guys that wanna fight Chimaev. His words are anybody and we've got two weight classes to choose and those are his words."
Adding to that, 'The American Gangster' further questioned Chimaev's motives, he said, "But are those literal words? Because another thing Chimaev could have done is, he could have come out. He could have just gone right after Belal Muhammad. Who is very openly and publicly been challenging him."
Khamzat Chimaev needs a 'direction'
ADVERTISEMENT
Article continues below this ad
Sonnen also had some truthful words to give to the Swedish fighter. The veteran light heavyweight fighter blasted the current UFC welterweight fighter while going on a rant. He said, "He could have come out, Chimaev, and been very open to say, Colby, I was told Colby, you told Colby… But he wasn't doing that. He said that nobody would do the fight as opposed to calling out somebody who's already done the fight, Gilbert Burns."
Furthermore, he said, "We can keep playing this game, but I think that the field is pretty small. There is a truth to what he's saying, but he's also not giving us very clear direction."
ADVERTISEMENT
Article continues below this ad
It will be interesting to see what 'Borz' does. Will his opponent be Covington or will it be someone from middleweight?
Watch This Story: What is Khamzat Chimaev's problem with Mike Tyson, Khabib, Conor McGregor, Dana White, and Israel Adesanya
Edited By: Vineet Nandwana