"Knockout Power of Mike Tyson & the Skills of Bruce Lee" – Conor McGregor's Comeback Tweet Triggers Jon Jones Debate
Published 08/10/2022, 8:15 AM EDT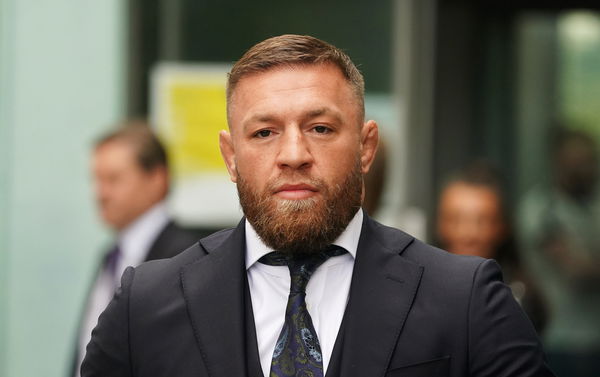 UFC fans have specific fighters they love and consider the G.O.A.T. Some examples are Khabib Nurmagomedov, Georges St-Pierre, Anderson Silva, and many more. Similarly, several fans also like Conor McGregor because of his antics inside and outside the Octagon.
ADVERTISEMENT
Article continues below this ad
The first double champ in UFC's history tweeted a short clip that contained some of his biggest moments. It included his faceoff and eventual victories against Donald Cerrone, Jose Aldo, Eddie Alvarez, and Dustin Poirier (UFC 178).
ADVERTISEMENT
Article continues below this ad
Along with the video, 'The Notorious' wrote, "The greatest and biggest sports comeback in all of history. Will you be a witness?"
Several fans reacted to the post. A die-hard fan compared the Irish fighter to Jon Jones and Silva.
You're the GOAT of combat sports. You're literally the best fighter in UFC history, even better than Anderson Silva and Jon Bones Jones. You have the knockout power of Mikr Tyson and the skills of Bruce Lee 🐐 pic.twitter.com/izKWHnucew

— Linus Bakken (@linus_bakken) August 9, 2022
Another Twitter user made a Jones comparison. 'Mystic Mac' recently sparked retirement rumors and, hence, this fan had a theory to share.
This only further digs in the idea that Conor is retired and just keeps posting stuff like this to make ppl think he's not. Similar to what Jon Jones is doing https://t.co/N0mXbDYoyK

— Alexis🇲🇽 (@SpoderMMAlexis) August 9, 2022
A fan wondered what would happen if Conor McGregor came back and eventually became the 155 class champion.
What would the say if Conor came back and won the 155 strap again?
Like, honestly.
The fucking scenes here would be unreal. https://t.co/RYqdZeJrg8

— MagicM MMA (@MagicM_MMA) August 9, 2022
One long-time fan wasn't happy with McGregor's recent style.
I miss the fluidity of 145 Conor and the precision of 155 Conor. taking up a boxing style after the flood fight killed all of that for you champ. As a long time fan , i think I can speak for all of us fans , we want that Conor back. The deadly , on his toes Conor. Not flat foot.

— Dax Hollifield Burner (@Zach_P_56) August 10, 2022
Further, a social media user had a peculiar way of making fun of the fighter.
I was sleeping, when I saw a strange figure in the corner of my room which looked like a ghost. When I turned the lights on I saw it was none other than Conor Mcgregor. I was scared for a second but then I said that his father Dustin Poirier is coming to fight him and he vanished

— BigNeckDurinho (@bIackzen) August 9, 2022
Another UFC fan referred to McGregor's previous fights and retirements to express their disappointment.
Every Conor fight has been a "comeback"
for the last 5 years lol.

— FrozenHell138 (@evilive1381) August 9, 2022
Thus, combat fans had a lot to say regarding McGregor's potential comeback. But he is yet to enter USADA's testing pool and hasn't been tested a single time in 2022. Besides, as per several reports, the fighter might only return in 2023.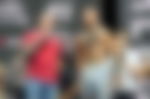 While his MMA career seems to be bumpy currently, his achievements in the UFC can't be ignored.
Conor McGregor: His biggest UFC moments
Conor McGregor is currently coming off two back-to-back losses against Dustin Poirier (UFC 264, UFC 257). However, backtracking a few years, McGregor defeated Jose Aldo and later Eddie Alvarez to become the first person to hold two titles simultaneously.
ADVERTISEMENT
Article continues below this ad
His boxing match with Floyd Mayweather back in 2017 is still known as the biggest crossover in both sports. Everything leading up to the match and the actual bout itself was huge.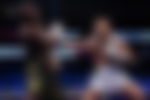 Additionally, his fight against Nurmagomedov at UFC 229 still remains the highest-earning PPV event. While the Irish fighter lost the bout through a submission, he succeeded in creating great hype, storyline, and feud with his opponent.
ADVERTISEMENT
Article continues below this ad
Do you think Conor McGregor will become a champion again? Who would be a great opponent for his comeback?
Watch this story: Watch: Conor McGregor Trains Bare-Knuckle Ahead of Sensational UFC Return