Lauren Murphy, Angela Hill, Joanna Jedrzejcyk and Other MMA Fighters Gang up on Stephen A. Smith for Recent Comments
Published 02/05/2021, 6:53 AM EST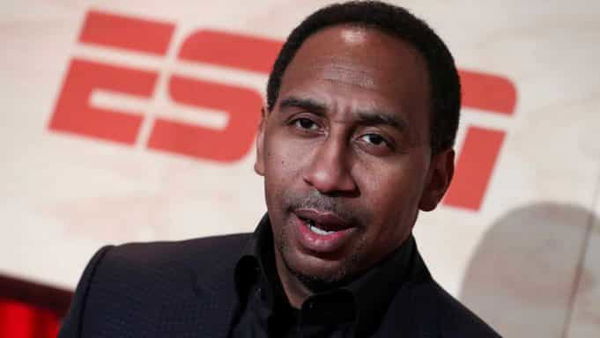 ---
---
Popular and outspoken analyst, Stephen A. Smith, found himself mired in a fresh controversy. He spoke on the "Black on the Air" podcast alongside its host, Larry Wilmore. This time around, he was in trouble because of his comments on women fighting in the UFC. 
ADVERTISEMENT
Article continues below this ad
Wilmore brought up some new developments from women's immense strides in sports and leadership-based roles. Smith was asked if this will become a common thing in the future where he replied, "First of all, I love it. I think that there's an awful lot of women that are incredibly qualified to do the jobs that they're doing."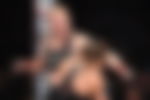 However, here he veered off into a completely new direction. He said, "I don't ever want to see a woman boxing a man. I don't want to see that. I don't want to see a woman in the UFC fighting a man, even though there are some women out there that'll kick a dude's butt. We get all that."
ADVERTISEMENT
Article continues below this ad
The fallout from Stephen A. Smith's statements
It all went from bad to worse when he said that he doesn't like women involved in pugilistic sports. His comments received some responses, and several fighters in the UFC let their feelings be known. Fighters like Angela Hill, Laura Sanko, Lauren Murphy, and Joanna Jedrzejczyk responded on Twitter.
Angela Hill quoted 'Magnum' from UFC 248 in her response to Smith.
 Joanna tweeted, "I appreciate your transparency, Stephen A. Smith. Although I wish everyone at ESPN—and throughout the world—saw women's sports in a positive light, I assure you that we women don't need your support." 
Laura Sanko said she wanted to say a lot more, but she felt the emojis she used summed up everything just fine.
ADVERTISEMENT
Article continues below this ad
Lauren Murphy wished Smith a happy National Women in Sports Day. 
ADVERTISEMENT
Article continues below this ad