Learn Nitty Gritty Lifestyle Details About $100 Million Spotify Podcast Owner and UFC Color Commentator Joe Rogan
Published 05/20/2022, 10:09 AM EDT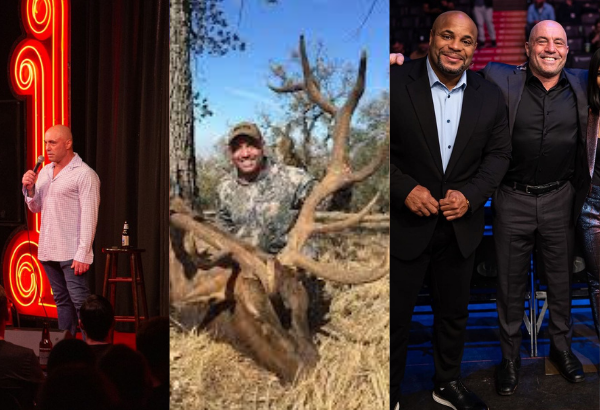 Popular Spotify Podcast host and the UFC color commentator, Joe Rogan, lead a lifestyle, unlike any celebrity. The 54-year-old veteran comedian has amassed an impressive net worth which nearly puts him alongside UFC's biggest superstar Conor McGregor. With a massive money deal with Spotify and his foray into the world of acting and comedy, Rogan is used to a lavish and comfortable lifestyle.
Rogan began his career in 1988 as a comedian, taking up open shows that he could find. After searching for opportunities for years, Rogan finally signed acting roles with Disney and massively popular shows like Hard Ball and NewsRadio. In the early stages of the 2000s, he even inked a deal to become the host of 'Fear Factor' while still making appearances in the UFC.
ADVERTISEMENT
Article continues below this ad
Joe Rogan has a Million Dollar lifestyle
Despite making a serious bank by the way of his widely famous podcast show, Joe Rogan Experience. He still carries a humble lifestyle that doesn't involve splurging large amounts of cash. Rogan's love affair with martial arts began at an early age, as he picked up Taekwondo when he was 14-years-old.
Since then, he has been training in various martial arts like Karate, Muay Thai and even picked up Brazilian Jujitsu. It is not known what the podcast host uses his wealth on. His UFC appearances and Spotify show net him the majority of revenue, which he utilizes to go on comedy tours and hunting trips with his friends.
Know about Joe Rogan's Daily Routine
Being a martial art enthusiast, Joe Rogan follows a tight schedule to keep his health in check. He follows a very busy routine, which involves hosting his podcast show, comedy tours, and UFC appearances. Moreover, he has been a part of many TV shows like Joe Rogan, questions about everything, and so on.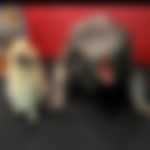 Despite such a hectic life, he never neglects his health and follows a strict routine.
1. Morning – The first thing he does in the morning after waking up. He drinks water with a pinch of Himalayan salt and often times he consumes coffee as well. He follows it up with either running, weight lifting, or MMA training. 
2. Afternoon – In this part of this training session, Rogan makes use of his state-of-the-art gym built inside his house and consumes eggs and smoothies post-workout. 
3. Evening – During these hours, Rogan can be found grinding at his studio, hosting his mega-successful podcast show. After finishing the interviews, he returns home to spend time with his family and has dinner. 
Lavish and Expensive Things he Owns
Joe Rogan has authored numerous books revolving around Brazilian Jujitsu and Mixed Martial arts. As per a report by celebrity net worth, Rogan's net worth is estimated to be around $120 Million following his Spotify deal.
He owns luxury cars like Porsche 911 GT RS, 1965 Corvet Stingray, Tesla Model S, Ford Mustang, BMW M3, MK4 Toyota Supra, and Ford Bronco. However, he has indeed built a massive $14 million mansion in Austin, Texas. He also owns a beautiful Golden Retriever who goes by the name of Marshall Rogan.
Joe Rogan Diet and Mental Health routine
ADVERTISEMENT
Article continues below this ad
The Spotify podcast host doesn't take his mental health lightly and nor does he ignore his daily routine. He goes out on weekly runs, does yoga, meditation, and lifts the weight. He consumes less amount of sugar, avoids eating bread, consumes a lot of vegetables, and for meat, he relies on his hunting trips.
Rogan also consumes important supplements like Multi-Vitamins, Pro-Biotics, Vitamin B-12, and more.
Everything that he does is geared towards keeping his bodily health and mental health in check. Borrowing a wealth of knowledge from his friends from various fields, he ensures his body is in the best shape. He is a big believer in Sauna and Cryotherapy, making use of them on a routine basis.
ADVERTISEMENT
Article continues below this ad
Watch This Story: Joe Rogan Experience Episodes With Most Amount of Views Featuring Elon Musk, Alex Jones, and More
What do you think about Joe Rogan's lavish lifestyle? Leave your thoughts in the comments below.
Edited By: Vibhanshu Kumar