"Leave Me Name Out of Your Mouth Pal"- Michael Bisping Responds to Conor McGregor's Recent Comments
Published 08/23/2021, 3:02 PM EDT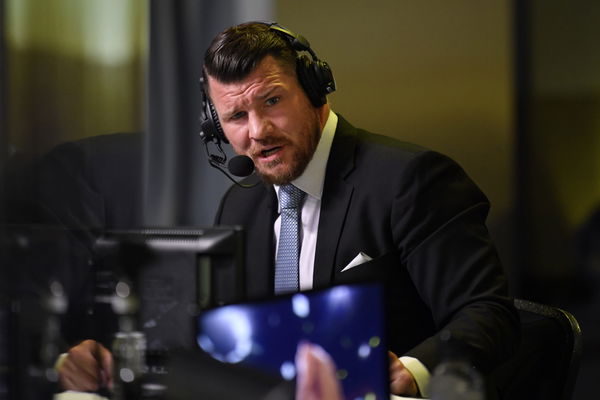 ---
---
Michael Bisping reacts to the accusations made by Conor McGregor of him fleeing his hometown. Bisping says these accusations made on him are completely incorrect and unfactual.
ADVERTISEMENT
Article continues below this ad
Both the men have been in a war of words for a while now. The Irishman accused Bisping of leaving UK after his ex-team came to his mother's door over a financial dispute.
During an episode of Bisping's podcast, Believe You Me, Bisping reacted to the accusations and said, "So number one, it's hilarious because it's completely infactual and incorrect. And secondly, it's even funnier because you've got no banter. You just gotta go straight for the personal. Gotta go straight for the jugular and come out with incorrect factual stuff about my past and my personal situation."
ADVERTISEMENT
Article continues below this ad
He added, "So anyway, I wasn't gonna go back and forth with that. And then he mentioned 'bro' a few times. I'm like, I'm not your bro smiley face, leave it there. Anyway, whatever. I don't want to keep it going. He's kinda settled down now. But I just thought that one point I had to address. You know and I couldn't even do it on Twitter, there are not enough characters. Well, I thought I have a podcast and the beauty of having a podcast is that I can clear that matter off. Anyway, listen, McGregor, as I said the other day, rest up, heal up, get back in the octagon, and just leave my name out your mouth, pal."
Michael Bisping talked about a few other things in the same episode. The latter also gave clarity on the legal battle with his ex-management.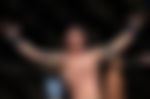 Michael Bisping Explains the Situation With His Ex-Team
Michael Bisping got into a legal battle with his ex-team Wolfslair after they split up. In the recent episode of his podcast Believe Me You, Bisping shared light on the whole scenario.
While addressing the situation, Bisping said, "The whole case got kicked out of court, and they owe me a significant amount of money, which I will be going after. When I was fighting Chael Sonnen, so I was in Chicago, the day of the weigh-ins, I get a phone call from my mum and the people in question."
ADVERTISEMENT
Article continues below this ad
"The ex-management, actually went around to my mum's house and knocked on the door and just presented her with papers. But I know what they were doing. That was kind of a veiled threat, you know what I mean? 'Oooh, we know where your mom lives' and all the rest of it."
Finally, the 42-year-old ended this banter by explaining himself in his podcast. The latter also demanded the Irishman to keep his name out of his mouth in the future.
However, it is hard to say if McGregor will stop with the banter given his history of trash talking in the UFC.
ADVERTISEMENT
Article continues below this ad
What are your thoughts on this war of words? Let us know in the comment section below.
WATCH THIS STORY: Khabib Nurmagomedov and Islam Makhachev: Everything You Need to Know About Their Brotherly Bond