LeBron James' Lobos or Conor McGregor's Proper 12, Which Has a Higher Valuation? Review, Partnerships and More
Published 05/24/2022, 2:00 PM EDT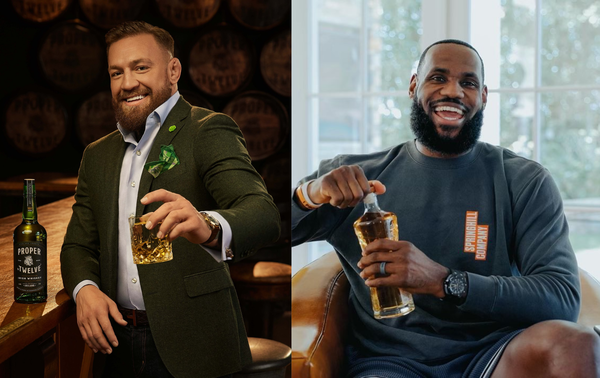 Conor McGregor and LeBron James are two of the most famous athletes on the planet. Along with being amazing athletes, they both are extremely wealthy. Both athletes have been a constant feature in Forbes magazine. While both athletes play different sports, they compete in the business world. Both Conor McGregor and LeBron James own alcohol brands.
Conor McGregor started his Whiskey brand by the name Proper 12 Irish Whiskey. McGregor launched the company in the year 2018. In its first financial year, Proper 12 Whiskey had sales worth $40 million. McGregor claimed in 2019 that he was a billionaire on the back of his whiskey dealings, as Proper 12 Whisky had more than $1 billion in sales in the US alone.
ADVERTISEMENT
Article continues below this ad
In 2021, McGregor sold a majority stake in the company. The estimated worth of the deal is somewhere around $600 million. This sale made McGregor the richest athlete, according to Forbes, in 2021.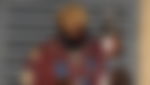 On the other hand, NBA legend LeBron James also added an alcohol company to his investment portfolio. James invested in the Lobos 1707 tequila company. The founder of Lobos 1707 is Diego Osorio.
LeBron James cited that when he was on a trip to Italy, he fell in instant love with the drink. The price range for the Lobos 1707 Tequila runs from $45-$150, depending on aging.
Proper 12 vs Lobos: Partners in the Business
Conor McGregor founded the Irish Whiskey brand along with his manager and business partner, Audie Attar. Spirit industry entrepreneur Ken Austin was also on board in this venture.
Lobos 1707 was an investment made by basketball superstar LeBron James. Along with James, notable names such as Anthony Davis, Rich Paul, and Maverick Carter joined hands with LeBron James in this venture.
Celebrity reviews comparison for Proper 12  vs Lobos
Celebs from different fields have enjoyed Conor McGregor's Proper 12 Irish whiskey. Their social media posts have showered love for the brand started by Conor McGregor.
 

View this post on Instagram

 
McGregor also offered Proper 12 whiskey to famous American actor Johnny Depp. In the post uploaded by McGregor, He and Johnny Depp are enjoying a glass of Proper 12. McGregor captioned the photo saying, "Myself and John Depp enjoying a fine glass of Proper Twelve on the rocks 🥃 Thank you for your kindness and hospitality towards my friends and family Johnny! A proper gentleman ❤️ @johnnydepp @properwhiskey" 
Fans saw American rapper Offset enjoying McGregor's Proper 12 Irish whiskey. The rapper uploaded a story and thanked McGregor for sending him the whiskey. In a similar instance, WWE superstar Becky Lynch showed her support and love for Proper 12. She uploaded a story with a Proper 12 bottle and said that it was a proper start to Christmas.
 

View this post on Instagram

 
ADVERTISEMENT
Article continues below this ad
While fans enjoy Lobos 1707, multiple celebrities enjoy it too. In a post uploaded, fans saw LeBron James giving a bottle of Lobos 1707 to Canadian music sensation Drake. The bottle was custom engraved for the music star. It seems Drake enjoys Lobos 1707, as he was even spotted with a bottle of the brand while watching an NBA game live.
In another such post, American musician Meek Mill enjoyed Lobos 1707 on his birthday. Famous photographer Raven Varona posed with two bottles of Lobos 1707 and it seems as if she is a fan too.
Watch This Story: Conor McGregor's Super Human Transformation After the Horrific Injury at UFC 264
ADVERTISEMENT
Article continues below this ad
Both McGregor and James have achieved tremendous success on and off the field. Their fans and followers will hope for the success of both athletes.