Leon Edwards Head Kick at UFC 278 Wins Underdog Story of the Year at ES Awards 2022
Published 12/31/2022, 2:56 AM EST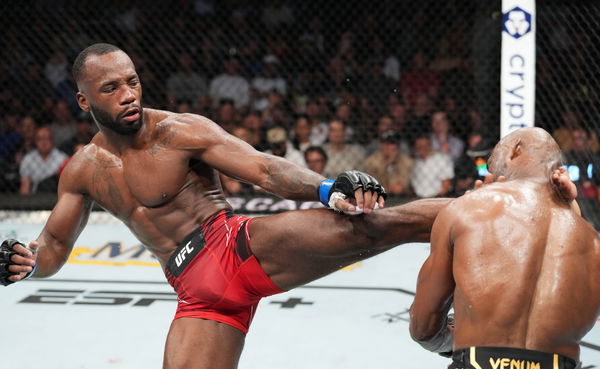 2022 was a bittersweet year for the UFC family. This year's UFC fights reflected life as it exists, given all the emotions it encapsulated through all the fights it had this year. Some dreams came true, while some were crippled by grief. 2022, just like life, served each UFC fighter differently from the others. But just as much as life is about discovering who you are, it's also about hanging on. Doing so ultimately yields sweet results. That is exactly what Leon Edwards' stellar victory against Kamaru Usman represented this year. As monumental of a moment as it was for Edwards and the UFC as a whole, it didn't come easy.
Until his second run with Usman, the Englishman was at 19-3-0, proved his mettle as a fighter throughout the course, and had a burning desire for the championship. But he was soon blessed with the much-deserved opportunity after years of longing.
ADVERTISEMENT
Article continues below this ad
Leon Edwards takes home the Underdog Story of the Year
Avenging his loss to Kamaru Usman took a seven-year-long patience for Leon Edwards. Being outclassed by 'The Nigerian Nightmare' in 2015 was the last defeat the 'Rocky' ever tasted. Since then, his time in the UFC has been on the upswing, yet getting the title shot was a tough ask for the Englishman. He won over some notable competitors in the promotion, like Nate Diaz and Donald Cerrone, but that didn't get him the title shot he so desperately wanted. It wasn't until this year that he was given a shot at the championship and he truly lived up to the opportunity.
 

View this post on Instagram

 
Given the winning run he had since his last fight with Kamaru Usman, the wait truly taxed 'Rocky' to the core, but once he had the chance, he seized it and made it a defining moment of his life.
He cried his heart out after winning. His comments unleashed all the sentiments he had been clutching inside for all the years. And when he spoke, the world felt it along with him. Edwards went on to say, "They all doubted me. Said I couldn't do it. They all said I couldn't do it. Look at me now. Pound for pound, headshot, dead, that's it."
The British fighter had gone into the fight as an underdog and if it wasn't for his surprise head kick, many felt Usman would prevail. This shocking turn of events led to Edwards winning the belt.
22 ES Awards in their entirety
As 2022 draws to a close, let's reflect back on all the noteworthy events that made it onto our list and will be commemorated forever.
1. WTF moment of the year: Antonio Brown exposing himself to a woman. He received quite a lot of backlash for his actions.
2. Heart-breaking announcement/moment of the year: Serena Williams retiring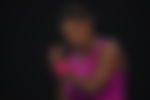 3. Most-dominant moment of the year: Chris Bumstead winning Mr. Olympia for 4th time in a row
4. Fairytale moment of the year: Lionel Messi lifting World Cup with Argentina
5. Shocking moment of the year: Bubba Wallace punching fellow NASCAR driver
6. Picture-perfect moment of the year: Formula One Miami GP pic of Michael Jordan, David Beckham, Tom Brady, and others
7. Cringe-worthy moment of the year: Salt Bae's World Cup cringe
8. Most-Controversial moment of the year: Lia Thomas
9. Biggest Disruptive sporting moment of the year: LIV Golf inaugural season
 10. End of an era moment of the year: Vince McMahon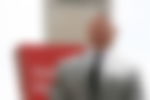 11. Wildest moment of the year: (80-1) underdog Rich Strike winning the famous Kentucky derby after ranking 16th in the final turn
12. Most viral athlete off-the court: Brittney Griner
13. Impossible moment of the year: Ross Chastain advancing to Championship 4
14. Breakout star of the year: Carlos Alcaraz
15. Unexpected truth-bomb of the year: Cristiano Ronaldo exposing Manchester United's leadership
16. Saddest moment of the year: Nadal vs. Federer holding hands and tearing up
17. Upset of the Year: Hadi Choopan winning Mr. Olympia over Big Ramy
18. Meme-worthy moment of the year: LeBron James interview memes
19. Entertainers of the Year: Paul Brothers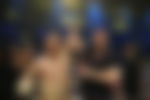 20. Blooper of the Year: Tom Brady retiring for 40 days
ADVERTISEMENT
Article continues below this ad
21. Underdog story of the year: Leon Edwards KO at UFC 278
22. Comeback of the Year: Minnesota Vikings completing the biggest comeback in NFL history
ADVERTISEMENT
Article continues below this ad
Sports fans across the globe had a fun ride throughout the year. Numerous noteworthy events that will go down in history as classic occurred this year. And with that, we bid 2022 adieu and welcome and equally enthralling 2023. ES wishes you all an amazing new year!
Watch this story: Books That The UFC Commentator Joe Rogan Recommends