Liver King Asks Naysayers of His Natty Status Including Joe Rogan to Not "Open Your F***ing Mouth"
Published 05/11/2022, 9:20 AM EDT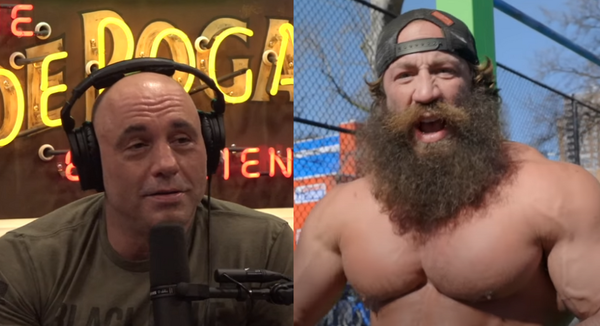 A lot of people like to debate whether or not a particular bodybuilder is natural. The Liver King is one such person that people like to discuss. Because of his massive muscles, many have wondered if he was taking any extra help. Joe Rogan had reportedly wondered the same.
ADVERTISEMENT
Article continues below this ad
Rogan felt the influencer did not have a natural body. The Spotify podcaster felt things the Liver King was doing were a gimmick.
ADVERTISEMENT
Article continues below this ad
As a result, when The Liver King aka Brian Johnson appeared on Logan Paul's 'IMPAULSIVE', he cleared out all the misconceptions around his status of being natural or not. He said, "Do you think if I was on steroids, I would have these f***ing appendages down here, these legs. Do you see how f***ing little my f***ing legs are?"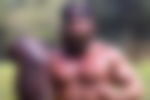 While others felt his legs were pretty big, Liver King went on to explain that he started training quite young. He said, "When I was in college, I weighed a 175 pounds and I was single-digit body fat. I started working out about eight or nine years old. I had already been working out for, I don't know, ten on twelve years. So now I'm 45. And I've gained less than one pound a year, over 25 years."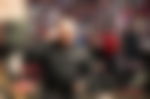 "So this is what I say to people that make this accusation. If you don't believe this is possible, then I suggest that you take that self-limiting belief, you put that sh*t in a f***ing box and you bury that next to all your embarrassing sh*t and don't open your f***ing mouth about it. Let that live with you."
What does Liver King think about the carnivore diet advocated by Joe Rogan?
From Liver King's comments, it is clear that he does not like people questioning the hard work he put in for years. Thus, he shut down his naysayers and called out their 'self-limiting belief'.
While Rogan may have doubted Liver King's natty status, it looks like he likes Rogan's carnivore diet. In fact, he spoke about Paul Saladino, who was on 'The Joe Rogan Experience' earlier. Saladino is famous for supporting the carnivore diet.
ADVERTISEMENT
Article continues below this ad
Hence, Liver King supported the meat-based diet and was of the opinion that there were a lot of health benefits.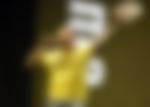 He also gave an example of a person following the carnivore diet for 30 days and seeing benefits for his psoriasis. This left everyone in awe. So it is clear that he loves the carnivore diet as it is a port of his ancestral living.
ADVERTISEMENT
Article continues below this ad
Watch this story: Conor McGregor's Super Human Transformation After the Horrific Injury at UFC 264
What do you think about Liver King's comments on his natural bodybuilding? Let us know in the comments below.