Liver King Warns Joe Rogan After Audacious Dwayne Johnson Callout: "You Don't Want to Pick a Fight With 'The Rock'"
Published 12/12/2022, 11:30 AM EST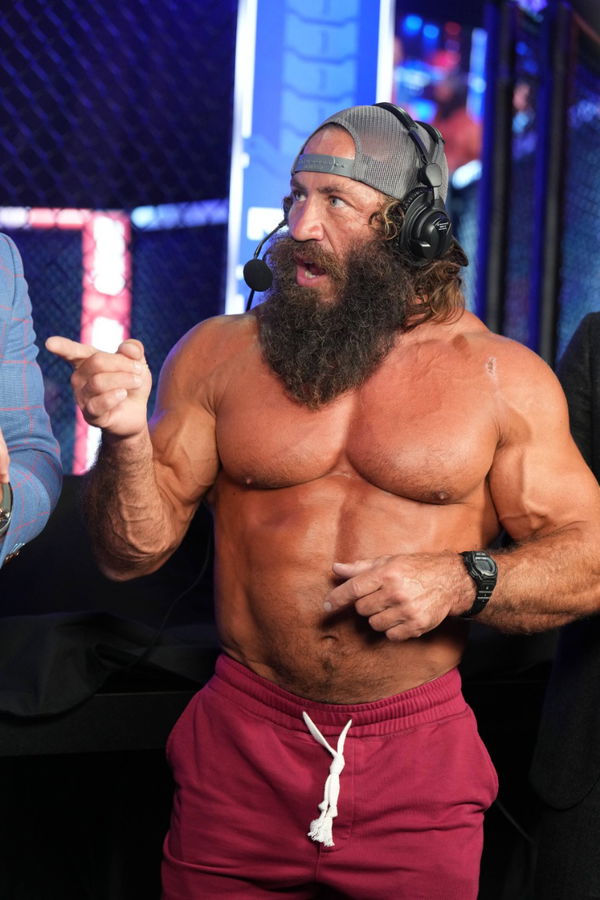 The dust from the Joe Rogan–Liver King feud has not yet settled. The UFC commentator correctly predicted that the fitness influencer was using steroids to maintain his physique. After he was exposed, Liver King officially apologized and is still preaching his tenets. However, Rogan seems to have moved on from the Liver King and is making steroid accusations about other public figures. His most recent target was Hollywood A-lister Dwayne 'The Rock' Johnson.
During a recent appearance on 'The Pomp Podcast', Liver King gave his two cents on the alleged bad blood between Rogan and Johnson. He also gave his thoughts on Dwayne Johnson during his conversation with Anthony Pompilano.
ADVERTISEMENT
Article continues below this ad
Liver King reacts to the bad blood between Joe Rogan and 'The Rock'
Towards the end of their conversation, Pompilano asked Liver King about Joe Rogan's accusations about 'The Rock.' Pompilano was referring to how Rogan said during a recent podcast that Dwayne Johnson is also likely to be on steroids. The 50-year-old is one of the top stars in Hollywood and has a physique coveted by many.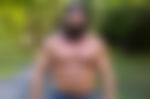 "I'm not picking any fights with anybody. I don't think he [Rogan] should have picked that fight either," said Liver King. Pompilano said there might be bad blood between Rogan and Johnson. The reason was that Johnson stopped defending Rogan when the woke mob came for him.
Responding to Pompilano's initial question, Liver King said, "You don't want to pick a fight with 'The Rock.' Literally or figuratively. I mean, this is not the guy. I'll just say I think what The Rock has done has been absolutely incredible. First of all, I don't think he's on steroids. Is he taking any hormone replacement therapy? I don't know."
True to his initial response, Liver King did not pick fights with anyone with his comments. He abstained from making any assumptions while crediting 'The Rock' for his accomplishments.
What Rogan said about 'The Rock'
Rogan hosted YouTuber Derek of the More Plates More Dates channel in a recent episode of The Joe Rogan Experience. During their conversation, they discussed Hollywood actors and their steroid use to build impressive physiques. Rogan segued from Liver King being exposed to asking if 'The Rock' ever admitted to steroid use.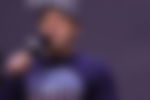 Derek responded that Dwayne Johnson had indeed implied that he was clean. However, he added the 50-year-old 'Black Adam' star had never been cornered or asked point blank about steroid use like the Liver King was.
ADVERTISEMENT
Article continues below this ad
Rogan joked, saying, "The Rock should come clean right now." He continued, "He should make a video in response to the Liver King video. (imitating Johnson) I need to talk to you. 'The Rock's been lying." He followed up by saying that there was not "a chance in hell" that 'The Rock' was clean.
Watch This Story– Supplements that 55-year-old Joe Rogan takes to stay healthy
ADVERTISEMENT
Article continues below this ad
The UFC commentator was adamant that to have a physique like Dwayne Johnson at 50 years of age, he had to be using something or the other.
What do you make of Liver King's response to Rogan's comments about 'The Rock'? And what are your thoughts on Rogan's claims? Let us know in the comments below.