'Loosen Up Fu*kers'- Joe Rogan Shows How To Do a Perfect Split
Published 02/09/2021, 9:40 AM EST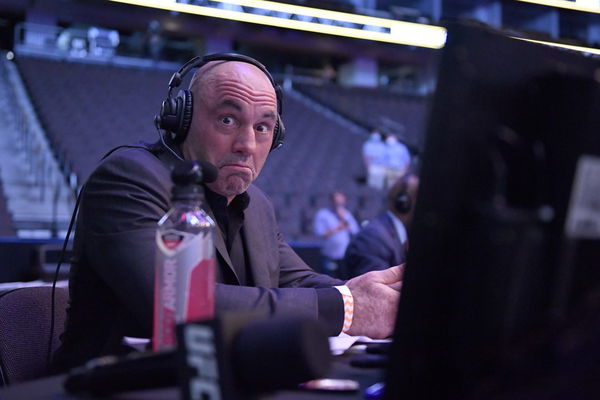 ---
---
Joe Rogan recently took to Instagram to post an image of him doing a perfect split. The UFC color commentator is a workout addict and is very fit and active.
ADVERTISEMENT
Article continues below this ad
It's very impressive that even at the age of 53, Rogan can still do a perfect split. In fact, it's a wake-up call for all men across the world.
Rogan splits opinion among the masses like very few. While some people consider him eccentric, others see him as a role model.
ADVERTISEMENT
Article continues below this ad
His podcast is one of the most heard shows across the world, mainly because he provides both mental and physical motivation. His recent post is yet another wake-up call for his followers.
He is a fitness enthusiast and encourages his followers to work out on a regular basis. There's no way one can argue about the possible benefits of pumping iron, mentally and physically.
But his elevated flexibility at this age is something to behold. That's why he is such an influential personality.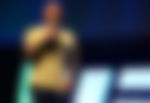 LAS VEGAS, NV – JULY 05: UFC host and commentator Joe Rogan conducts a Q&A session with fans during day one of the UFC Fan Expo Las Vegas 2013 at the Mandalay Bay Convention Center on July 5, 2013, in Las Vegas, Nevada. (Photo by Al Powers/Zuffa LLC/Zuffa LLC via Getty Images)
Joe Rogan follows some unique diet plans as well
Rogan has his style of following unique diet plans to aid his fitness goals. Recently, he was following a carnivore diet, meaning it consisted of only meat.
It might not be a very good idea for a person who is not habituated to such diets or doesn't have a very high-level of physical activity.
ADVERTISEMENT
Article continues below this ad
But that may be one of the secrets of his heightened energy levels that allows him to stay so proactive and creative throughout the day. There's a downside to his diet, though. That is the high-risk of having diarrhea. One wouldn't want to be embarrassed in public places while trying to follow the carnivore diet.
What did you make of Joe Rogan's full split? Are you as flexible as the UFC color commentator?
ADVERTISEMENT
Article continues below this ad