Luis Pena Believes It's Going to be 'Very Hard' to Defeat UFC Heavyweight Champion Francis Ngannou
Published 04/01/2021, 12:26 AM EDT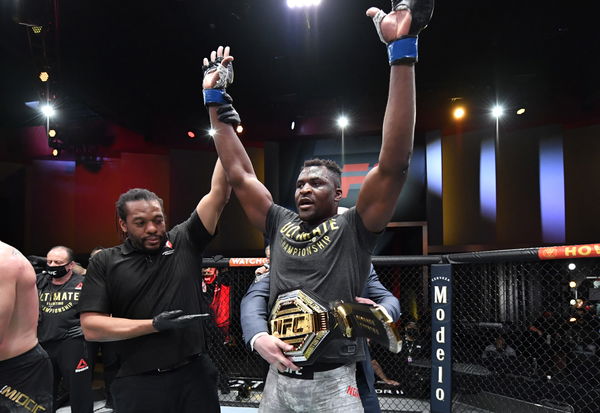 ---
---
UFC lightweight Luis Pena spoke to James Lynch from Middle Easy and went over his upcoming match-ups and future fights. 'Violent Bob Ross' is one of the most highly touted prospects to break into the top ranks in the division. Despite the fact that he's suffered some losses as of late, Pena has shown certain undeniable star qualities.
ADVERTISEMENT
Article continues below this ad
Chiefly, Pena also shared his views on UFC 260 that unfolded and had plenty to say on the main event. Francis Ngannou became the new heavyweight champion of the world after knocking out Stipe Miocic in round 2. 'The Predator' is now on the fast track to becoming one of the biggest stars across the sport of MMA.
ADVERTISEMENT
Article continues below this ad
Luis Pena talks about Francis Ngannou's evolution
The 8-3 fighter looked at Francis Ngannou's growth and evolution as a fighter ever since he first faced Stipe Miocic. Ngannou's performance at UFC 260 reflected a completely different angle to his game, and Pena recognized that. He spoke on the manner in which Ngannou learned his lesson from 'buying into his own hype'.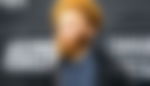 "I think that was one of the biggest examples, and I'm talking Ngannou from the first Stipe fight, all the way to now. This is the biggest example of a guy, buying into his own hype, believing everything everyone was saying about him, falling because of that, and learning lessons…Normally, when a guy buys into his own hype like that, you never see them turn it around."
"They tend to turn in like excuses… I think Francis is one of the first dudes that legitimately was like yeah, 'I bought into my own hype, and I paid for it, now I gotta figure this thing out."
'Violent Bob Ross' weighs in on Ngannou's reign
Luis Pena spoke about Miocic and Ngannou's legacy going forward in the sport. As for Stipe, he'll likely retire as the best heavyweight to ever do it in the UFC. Francis Ngannou on the other clearly has the potential to outdo Miocic's legendary run if he is given enough time.
ADVERTISEMENT
Article continues below this ad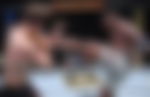 "I think that's what we saw, we saw a guy, a humble dude go out there after learning those lessons and showing what he really is made off. And I think, you can't take anything away from Stipe because he's accomplished everything that he's accomplished in his career, but I think it's going to be very hard to take that belt away from Francis Ngannou."
There are several marquee fights ahead of Ngannou, including but not limited to a Jon Jones super fight. As it stands, the negotiations aren't going particularly well, thus leaving the door for a bout against either Derrick Lewis or Stipe Miocic.
ADVERTISEMENT
Article continues below this ad