Luke Rockhold Curious to See How Jon Jones Performs at Heavyweight Against Francis Ngannou
Published 05/22/2021, 8:47 AM EDT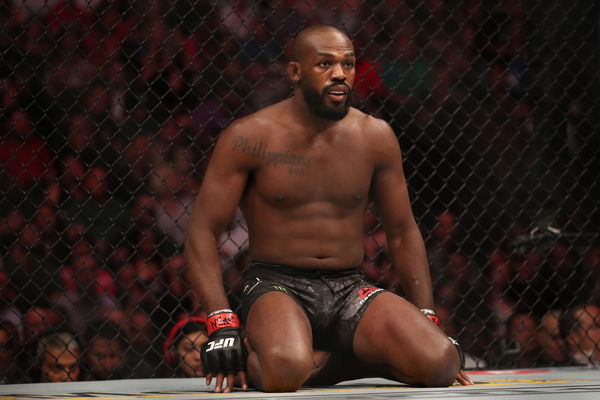 ---
---
Luke Rockhold sat down with Helen Yee and spoke about Jon Jones, who is a subject of interest in today's landscape. 'Bones' has been on the outside looking in after leaving the light heavyweight division for a heavyweight title shot. However, things have just not lined up in his move up to heavyweight and he's still without a fight.
ADVERTISEMENT
Article continues below this ad
Jon Jones last competed back in February 2020, and fans are excited to see him back in action. Considering the move-up to heavyweight, the intrigue around Jones' evolution of skill and overall viability has increased drastically. The MMA community wants to know if Jon Jones will hold on to his GOAT status when he ventures into unknown territory.
ADVERTISEMENT
Article continues below this ad
Jon Jones: Does he remain at the top of the mountain?
Rockhold is part of the camp that believes that Jones will continue his reign of dominance when he fights at heavyweight. Luke Rockhold is confident that barring Francis Ngannou, no one poses a significant enough threat to Jones. Having faced Ngannou in training, Rockhold believes he's in a position to make an educated estimation on the matter.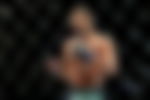 "I think he'll do just fine [at heavyweight]. It's not about how he will do in the division, it's about how he will do against the guy, Francis Ngannou. He'll beat everybody else in that division I'll say but against Francis, that's a big boy. I've slung with Francis and it's not a comfortable position to be in….Jon has the tools so we'll see."
ADVERTISEMENT
Article continues below this ad
Given Jones' dominance at heavyweight, it's hard to fathom that he's be in deep water by moving up in weight. He's taken all the right steps and has in fact put on the required weight in a thorough manner through powerlifting. With an incremental approach to filling out his frame, it's safe to assume that Jones' skill set will carry forward.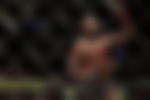 However, the one-punch power that almost all heavyweights possess is truly what makes his heavyweight debut interesting. It's hard to access exactly how his range, speed, and accuracy will compare when taking out heavy hitters. However, after touching 250-pounds himself, Jon Jones is confident in his own ability to starch his competition.
ADVERTISEMENT
Article continues below this ad