"Man Deserves to Be Islam, Not Khabib's Training Partner" – Michael Chandler Chooses the Winner of Alexander Volkanovski vs. Islam Makhachev
Published 01/31/2023, 12:00 PM EST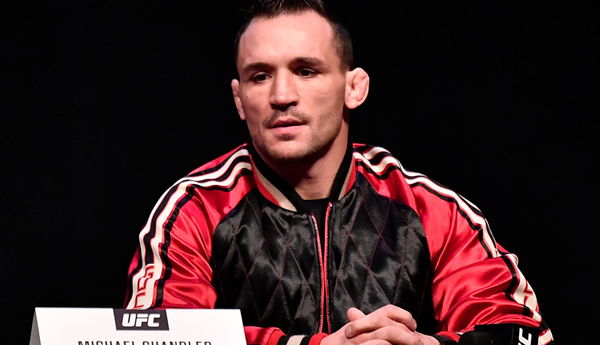 As UFC 284 pulls ever closer, predictions about the winner of the main event are coming in thick and fast. A prediction came on the latest episode of Michael Bisping's 'Believe you me'. The UFC HOF and co-presenter Anthony Smith were hosting #5 lightweight Michael Chandler. 'Iron' was asked for his take on the Alexander Volkanovski vs Islam Makhachev fight. The fight is being closely watched as it offers a battle between two top fighters. On one corner we will see the Australian Volkanovski and opposite him will be the Lightweight champion from Dagestan, Islam Makhachev.
Alexander Volkanovski is the champ in the pound-for-pound rankings. When the two meet, fans are assured that they will get to see a riveting fight. Both fighters have their fans backing them for several reasons.
ADVERTISEMENT
Article continues below this ad
Michael Chandler picks his favorite for UFC 284
Talking to Michael Bisping, 'Iron' put forward his opinion on what he thought might happen when the two fighters meet. He felt that Volkanovski will be facing a bigger, stronger, and different opponent when he gets in the cage. He mentioned that when the game goes down on the mat, Volkanovski may be "scrappy".
Chandler said, "He's just so dang strong he's a lot taller than, Volkanovski so if this fight gets to the ground Volkanovski's Scrappy but Islam is going to be something bigger stronger, and different than Volkanovski has ever seen or felt." Chandler was also not happy with comparisons between Makhachev and Khabib.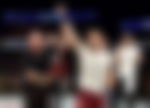 He said, "I hate making the comparison of Khabib because that's what we always do right and the man deserves his respect. The man deserves to be Islam, not Khabib's training partner Khabib's little brother Khabib's underling"
An exciting fight is loading?
ADVERTISEMENT
Article continues below this ad
The UFC main event has all the ingredients to be the best fight of UFC in 2023. There is a lot at stake for Alexander Volkanovski, who is moving up a weight class for this fight and experts feel that he is stronger than before.'The Great' is currently on a career record of 25-1.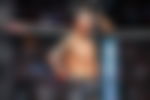 Islam Makhachev would like to ground and pound the pound-for-pound #1 and establish his supremacy. Whatever turns out in the cage will definitely be an exciting affair. Fans are expecting to see a five-round war.
ADVERTISEMENT
Article continues below this ad
Michael Chandler has chosen his favorite. Who is yours? Let us know.
Watch This Story: Sambo guys are…BJJ star Gordon Ryan shockingly admits Khabib and Islam Makhachev's famous statement on Jiu-Jitsu for MMA.
Edited By: Vineet Nandwana