Manager Believes '200 Pound' Khabib Nurmagomedov Can Stop Middleweight Champion Israel Adesanya in Three Rounds
Published 06/24/2022, 1:32 AM EDT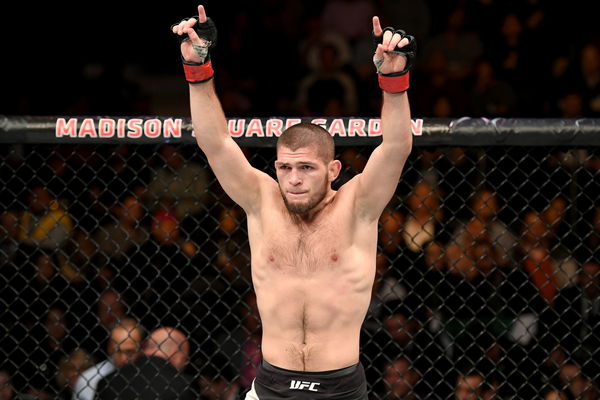 Khabib Nurmagomedov has had one of the greatest careers in the UFC. The undefeated fighter was the 155-pound UFC champion. The only criticism Nurmagomedov receives is that he did not move up in weight. However, Nurmagomedov's outspoken manager Ali Abdelaziz recently made a statement that hinted 'The Eagle' can still move up and also become champion.
ADVERTISEMENT
Article continues below this ad
During a recent interview, Ali Abdelaziz said, Khabib Nurmagomedov could stop Israel Adesanya in three rounds. Abdelaziz said, "Khabib now weighs 200 pounds…If Khabib comes tomorrow and cuts to 185, he would stop Israel Adesanya in three rounds. I see it. He beats heavyweights, light heavyweights, welterweights, lightweights – he's unstoppable now. He's like a tractor-trailer."
ADVERTISEMENT
Article continues below this ad
The outspoken manager further added, "But styles – if Khabib wants to come back and talks with Dana White and says, 'Let me fight at middleweight,' he will finish Israel in three rounds because the style of fights. Israel can't stop his wrestling. He can't stop his grappling. But striking, of course, Israel is the best striker on this planet. He can come back and fight middleweight and become a champion today,"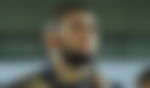 This is quite a bold statement by Nurmagomedov's manager. The current 185-pound UFC champion is dominant. While Adesanya is a fan of Nurmagomedov, that always wasn't the case.
How did Israel Adesanya become a Khabib Nurmagomedov fan?
The UFC does not have one, but many dominant fighters. Often, these fighters either rival each other or seek inspiration. In a similar instance, Israel Adesanya revealed how he once wasn't a fan of Khabib Nurmagomedov, but eventually became one.
ADVERTISEMENT
Article continues below this ad
During an interview, Adesanya said that artistry is subjective. 'The Last Stylebender' implied that if someone did not like another's artistry, they could say so.
Adesanya said, "Some people, like Khabib, I wasn't a fan of his artistry at first but then over time, slowly watching the way he's worked his opponents, over time I've kind of become a bit of a fan of his artistry. If I say that about anyone, it doesn't mean I don't like them."
In his career, Nurmagomedov silenced his opponents through relentless pressure and takedowns. There is no surprise that a dominant UFC champion like Israel Adesanya grew to be a Nurmagomedov fan.
ADVERTISEMENT
Article continues below this ad
Watch This Story: Five Things You Didn't Know About 205 Pound-Tony Ferguson—Jiri Prochazka
Comment down and let us know if you think Khabib Nurmagomedov can stop Israel Adesanya's reign in the 185-pound division.