"Marty Juiceman"- Colby Covington Claims Kamaru Usman is on Formulated Drugs
Published 04/26/2021, 12:32 PM EDT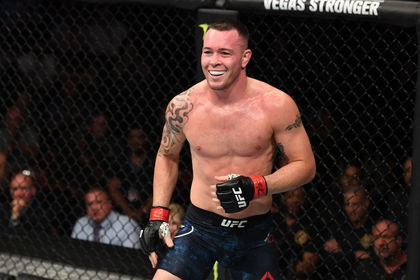 ---
---
Kamaru Usman emerged victorious in his 4th Welterweight title defense at UFC 261. Kamaru fought his rival Jorge Masvidal in a rematch as 'Gamebred' fought the first fight on brief notice.
ADVERTISEMENT
Article continues below this ad
This time 'The Nigerian Nightmare' dismissed any and all speculation about Masvidal having what it takes to dethrone the Welterweight kingpin with a full training camp.
The training camp showed its result until the second round. Usman threw a right hand with a full velocity that land at the perfect spot. Masvidal fell unconscious and got finished by hammer fists.
ADVERTISEMENT
Article continues below this ad
Colby Covington, the former Interim Welterweight champion and the former title challenger saw the knockout. 'Chaos' attended the event as Dana White confirms he is the next challenger for the title.
Colby Covington joined Kacper Rosolowski and Denis Shkuratov from Submission Radio. The former Interim Champ shared his two cents on the fight and claimed he wasn't impressed with Usman's performance.
'Chaos' said, "No way I am impressed by that did you guys not see how gassed he was at the end of the first round. I mean Marty Juiceman you know he's the CEO of EPO. So I didn't see anything special if anything, he needs to find a new chemist.
"A new scientist to get him some new formulated drugs because he looked like sh*t. He was gassing in the end of that first round. He was gone."
Colby Covington wants Kamaru Usman to show some serious improvements
'The Nigerian Nightmare' is one of the most shredded fighters in the Welterweight division. Therefore 'Chaos' claimed that Kamaru Usman was on formulated drugs and needed to switch his pharmacist because he gassed out in the 1st round against Masvidal.
Covington warns Usman to improve his conditioning skills for his next bout against the cardio king inside the Octagon.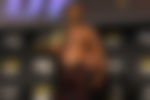 Covington said, "He's fighting me in there he doesn't last three rounds fighting like that. So unless he shows me some serious improvements. I am gonna enjoy beating Marty Fake Newsman because everybody is hyping him up to be this G.O.A.T."
Usman previously fought Covington in 2019 at UFC 245. The fight was very exciting, where both the warriors battled toe to toe for the UFC gold.
Ultimately 'The Nigerian Nightmare' stopped his opponent in the last minute of the last round. The duo hasn't fought since then.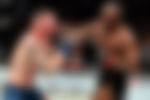 ADVERTISEMENT
Article continues below this ad
Now Dana White confirmed that the rematch is next therefore fans could expect another bloodbath in the grudge rematch inside the Octagon.
Who will win the rematch? Let us know.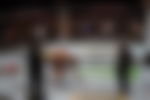 ADVERTISEMENT
Article continues below this ad