Max Holloway and Joe Rogan Comment on Aliens Bringing the Life Force to Earth
Published 03/03/2021, 12:06 AM EST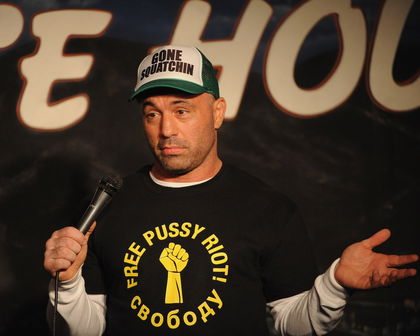 ---
---
Former UFC featherweight champion, Max Holloway, appeared in a recent episode of the Joe Rogan Experience Podcast where one can expect the topics of discussions to be uniquely interesting. The host always brings up topics that are uncommon and full of knowledge. The same held for his latest episode, too.
ADVERTISEMENT
Article continues below this ad
Among many topics discussed, the duo talked about Tardigrades and the Panspermia theory. Tardigrades are the toughest creatures to live on the face of the earth. They are also known as water bears. Those creatures can withstand extreme temperatures and colds and can even survive in space.
While discussing the existence of Tardigrades on earth, Holloway said that those actually came from the moon. "We went to the moon. They saw Neil Armstrong's damn shoe. And said I am going with this. I'm outta here. This is boring. What the hell is this? Sending information back up. This mother***kers are stupid," said 'Blessed' jokingly.
ADVERTISEMENT
Article continues below this ad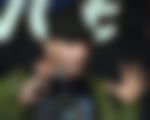 Rogan didn't completely dismiss the Hawaiian's theory as he described an ancient theory called the Panspermia theory. It focuses on discussing how life came to earth from outer space.
"That's one of the theories of how life came to earth. That's called panspermia. They think that life came to earth on an asteroid. Asteroids contained the building blocks, the Amino acids, and other stuff. The building blocks of life came from other planets to here, and then the process of life began," said Rogan.
It is unknown if it is true or not, but Rogan's touching on the topic will certainly provide food for thought for many of his listeners.
What's next for Max Holloway in the UFC?
ADVERTISEMENT
Article continues below this ad
Holloway demolished Calvin Kattar to earn a lopsided decision in his last outing inside the Octagon on the first fight card of 2021. He is expected to face the winner of the featherweight title fight between Brian Ortega and Alexander Volkanovski at UFC 260 in March next.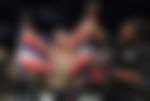 'Blessed' has proved his mettle yet again in his last outing. There can be no argument he deserves a shot to get his belt back after that performance, especially considering the controversial decision he lost at UFC 251 in his rematch against Volkanovski. However, for now, he is concerned about Tardigrades and the Panspermia theory.
ADVERTISEMENT
Article continues below this ad
What did you make of the claims from Rogan and Holloway? Let us know your thoughts.