Michael Bisping Refuses to Side With Tony Ferguson Regarding Khabib Nurmagomedov's Record
Published 01/10/2021, 1:18 PM EST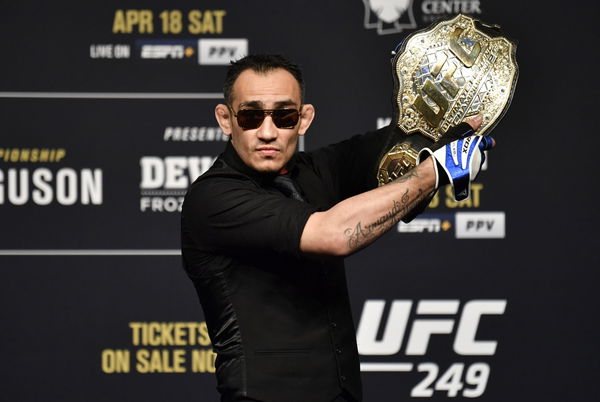 ---
---
The 29-0 unbeaten professional record of Khabib Nurmagomedov is one of the biggest statistical achievements in the world of MMA. Regardless, many fans and fighters, which includes Tony Ferguson as well, claim that the record isn't as great as it looks on paper. However, former UFC middleweight champion and commentator, Michael Bisping, has jumped in to explain how Khabib's record is still a massive feat.
ADVERTISEMENT
Article continues below this ad
A few days back, former interim lightweight champ, Tony Ferguson, dissected Nurmagomedov's unbeaten record. While commenting on an Instagram post, Ferguson reasoned that half of Nurmagomedov's professional fights were two round fights. This would make them ineligible in several promotions.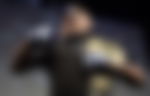 Ferguson's arguments aren't outrightly invalid. However, the conclusion that he draws from them isn't accurate either. Michael Bisping explained that whenever people start out in their respective domain, it's usually from the very bottom. This was the case with Khabib as well. He even compared the record of The Eagle with that of Floyd Mayweather.
ADVERTISEMENT
Article continues below this ad
"The point I'm making is, you build, you build to that (level). When I started in the UFC — or sorry, professional MMA, the guy I fought wasn't very good. You build your way up to it and you fight the best guys when you get up to that level. You shouldn't be fighting good guys at that time," Bisping said on his Believe You Me podcast.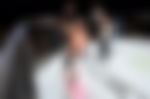 Michael Bisping finds no logic in the argument of Tony Ferguson
Ever since he has retired from MMA, Bisping has kept himself busy. From lending his voice to the UFC commentating duties to hosting his own podcast, Bisping has stayed around the sport that brought him global fame. A quality that stands out for 'The Count' is that he doesn't mind calling a spade a spade. Even though it once resulted in a spat with Colby Covington, the former champion continues to voice what he actually feels.
The Brit has always been a fan of Tony Ferguson. However, when it comes to Nurmagomedov's record, Bisping couldn't side with Ferguson's logic.
ADVERTISEMENT
Article continues below this ad
"And since he's got to the UFC, and continued to be undefeated and — I mean, I love Tony, but there's no logic in the argument there. Ok, great he didn't fight the best people prior to the UFC, ok fair enough have whatever feelings you want on that.
"When he got to the UFC, he remained undefeated. He fought excellent competition. He beat Poirier, McGregor, Gaethje — there's so many people I can't think of the top of my head, and he beat them all. So what he did before the UFC shouldn't even matter."
ADVERTISEMENT
Article continues below this ad
A fight between Khabib Nurmagomedov and Tony Ferguson has been one of the biggest what-ifs in MMA history. However, what transpired in the respective careers of the two fighters in 2020 has left almost zero chance of a fight between the two.