Michael Bisping Roasts Vitor Belfort- Says He Took 'Human Growth Hormone'
Published 09/12/2021, 6:17 AM EDT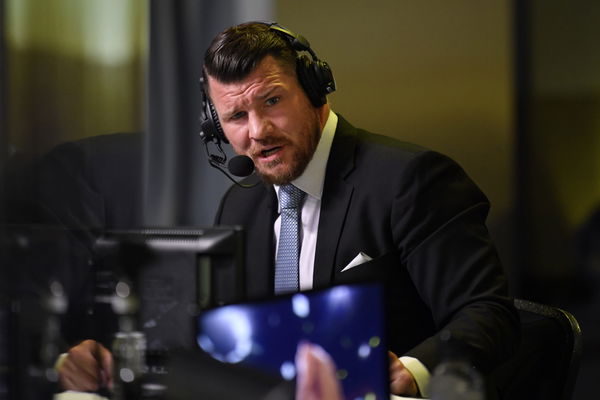 ---
---
Vitor Belfort stopped Evander Holyfield in the first round to earn a T/KO win in his exhibition boxing debut. Fans were concerned about Holyfield leading up to the bout as he was not a fraction of the fighter that he was in his heyday. The 58-year-old showed nothing different in his performance too, unsurprisingly.
ADVERTISEMENT
Article continues below this ad
Hence, it was 'The Phenom' that stunned fans ahead of the fight with his spectacular condition. It would be hard to believe that the UFC legend is now in his mid-40s, judging by his tremendous shape. MMA reporter Ariel Helwani pointed that out, saying Belfort looks like a 32-year-old.
ADVERTISEMENT
Article continues below this ad
One of Belfort's former opponents and the former UFC middleweight champion, Michael Bisping, took note of Helwani's comments and went after Belfort.
"Co**ins a hell of a drug. Sorry I mean testosterone. Human growth hormone and whatever else he's on," wrote Bisping, suggesting that it was the comeback party of the mythical TRT Vitor.
Belfort and Bisping previously fought in the UFC back in 2013 where Belfort claimed a finish in that fight. However, Bisping has previously said that despite not holding any grudges against fighters who have beaten him, he despises Belfort's actions as the Brazilian was on PEDs during the contest.
A look back at Michael Bisping vs Vitor Belfort
Belfort earned a head kick knockout against Bisping. In fact, that kick caused permanent damage to Bisping's eye. The vision from one of his eyes was not there anymore after the fight.
ADVERTISEMENT
Article continues below this ad
But the Brit, Bisping, being the legend he is, went on to fight the likes of Anderson Silva, Luke Rockhold, and more since then. 'The Count' even became the UFC middleweight champion with a stunning finish over Luke Rockhold at UFC 199.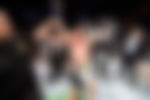 This goes to show why Bisping is considered a legend. His toughness and grit are beyond any logical understanding. However, it is understandable why he might have a bit of a rough feeling toward 'The Phenom' Vitor Belfort. His recent comment shows he hasn't yet forgotten about it altogether.
ADVERTISEMENT
Article continues below this ad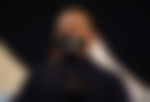 What do you make of his tweet?