Michael Chandler Responds to Justin Gaethje Following 'Seeking Attention' Comments
Published 09/17/2021, 2:44 AM EDT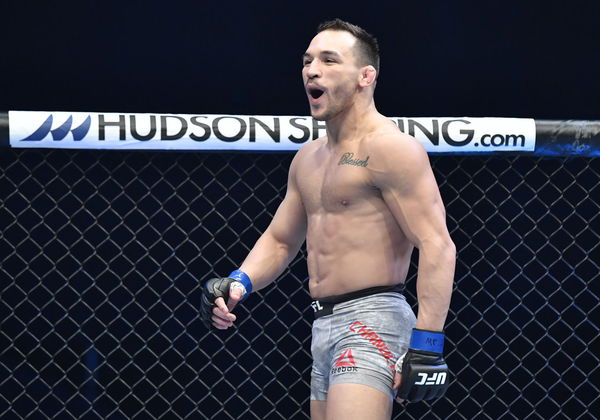 ---
---
Michael Chandler and Justin Gaethje will square off in a blockbuster lightweight clash in November. The duo will fight at the UFC 268 pay-per-view in Madison Square Garden. Ahead of the fight, Chandler caused quite the stir among MMA fans with his comments.
ADVERTISEMENT
Article continues below this ad
'Iron' said the fight might be in jeopardy as he is not planning to get vaccinated before it is 100% FDA approved. It is mandatory for everyone to have a vaccination certificate to enter gyms, hotels, or any other indoor facilities. However, Gaethje believed that Chandler was only seeking attention with his comments.
ADVERTISEMENT
Article continues below this ad
Chandler appeared on The MMA Hour show and clarified his stance on the situation, responding to Gaethje's comments. He said, "If I had hopped on and done a media tour about how I'm not taking the vaccine or if I was telling everybody that the vaccine was garbage or something, of course that would be me seeking attention, I was in a private Instagram Live, on my own IG Live with my followers and a couple thousand people that were asking questions about it."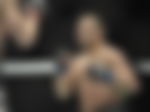 "And then the article broke and came out. So that was the funny thing too, which, that's completely fine, it's a hot-button issue. It's a hot topic right now. People are 100 percent against it, people are 100 percent for it, and then there's a lot of people in between who don't know what to think, so it's just a huge issue on a world stage," he added further.
Chandler explains why Gaethje's comments didn't make sense
According to 'Iron', as he didn't publicly say anything about his decision, it doesn't quite make sense for Gaethje to accuse him of attention-seeking.
"So if I had done that, yes, I would be 100 percent OK with Justin Gaethje saying I was seeking attention. But the fact that it was on an Instagram Live and a media outlet picked up my words and put them out there," said Chandler.
ADVERTISEMENT
Article continues below this ad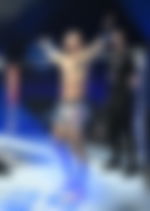 "That shows you right there that it was a private discussion, no different than me and you having a private conversation at a restaurant and someone overhearing it and then acting like, hey, since I have this huge platform I shouldn't be talking about it. Well, wait a second, I was talking about it basically in a private forum," he added. (h/t MMAFighting)
Watch This Story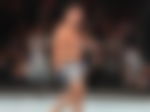 ADVERTISEMENT
Article continues below this ad
This situation is sure to infuse some more bad blood into their feud.
Fans expect the clash between Gaethje and Chandler to be an all-time classic. While 'The Highlight' is currently sitting at the no.3 rank, Chandler is at 5. Also, both of them are coming off losses in a title fight in their last contests. Hence, over the 15 minutes at UFC 268, both men will look to establish their position as the next in line for a title shot.