Michael Chiesa Says Getting a Commentator's Role at UFC Is His Aim
Published 01/13/2021, 12:32 PM EST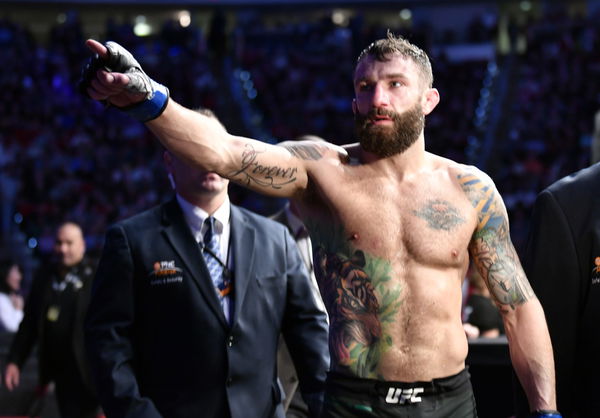 ---
---
Michael 'Maverick' Chiesa is set to fight Neil Magny in the main event of the UFC Fight Night on January 20th. Ahead of that highly anticipated clash, the welterweight contender opened up on his other aspirations apart from fighting.
ADVERTISEMENT
Article continues below this ad
Chiesa has started to make a name for himself as an analyst. But he says that his aspirations don't stop at just being on the table. He wants to be a successful commentator for the UFC alongside the likes of Jon Anik, Dominick Cruz, Joe Rogan, Daniel Cormier, and more.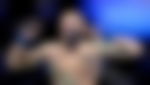 ADVERTISEMENT
Article continues below this ad
"I want to be a (Daniel Cormier), a Dominick (Cruz), a Paul Felder. I love being an analyst, but the end goal is commentary," Chiesa told MMA Junkie.
"I put everything into this sport in my life. I am all in. This is all I've done for the last 13 years, so I'm very passionate about it.
"And I know that the people that have hired me to do the analyst work, they see the passion is there and they know I'm eager to get to that point. But their exact words were, 'You've got to learn how to walk before you can learn how to run.
"So I'm still learning how to be the best analyst I possibly can. But the meat and potatoes of my career is fighting, and I'm excited to get back to the thing that I love the most. I love competition, and I love fighting. I love training camp.
"I love everything that comes with this process, and I feel like I got further into a new foray in my career and established myself well, and was able to take a break from that at the right time to get back to what's most important, and that's competition," he added.
Michael Chiesa is focused on Neil Magny right now
ADVERTISEMENT
Article continues below this ad
'Maverick', for now, is solely focused to get the better of Magny in the upcoming clash. Chiesa has championship aspirations and wants to grab the UFC gold in his career.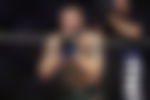 "The most important goal for me is becoming world champion," Chiesa said. "The other stuff is more end game, but I want it all right now. But it's most important for me to focus on Neil Magny, and that's what I've done for the last three months is focus on Neil. So I'm just excited for this opportunity to compete in the main event, and I'm going to seize the opportunity and then I'll get back to the desk work when I get done."
ADVERTISEMENT
Article continues below this ad
Can Chiesa get past Magny? Can he become a UFC commentator one day?